Giancarlo Perlas
November 11, 2016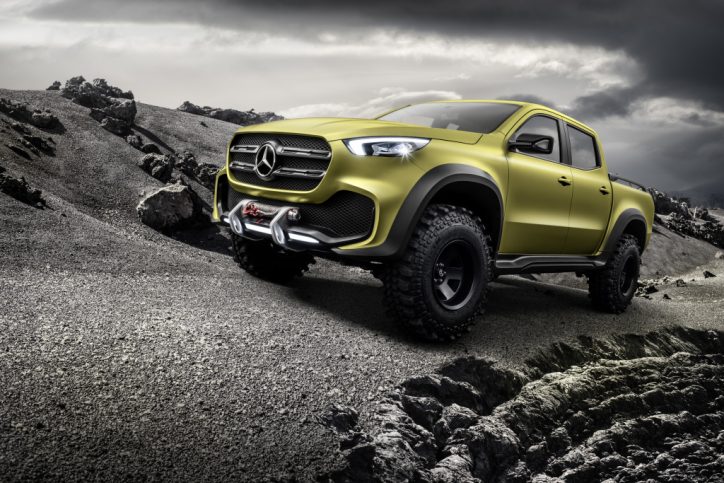 The production version of the Mercedes-Benz X-Class is slated for a 2017 release. The concept model of the Mercedes pickup was just unveiled on October 25, 2016 at the Artipelag art museum in Stockhold, Sweden.
According to Mercedes, the X-Class is only targeted for the markets of Europe, Latin America, South Africa, and Australia. Now why is the U.S.A., the country with the biggest demand for pickup trucks, not included?
As mentioned in our earlier report, Forbes warned Mercedes to think carefully when it comes to the US market where a luxury pickup truck will likely fail, basing on the lessons learned from the Lincoln Blackwood, Cadillac Escalade EXT, and Chevrolet Avalanche.
Still a "Maybe" for the US Market Launch of the Mercedes-Benz X-Class
It seems like Mercedes has not given up on that thought yet. In an emailed statement of Volker Mornhinweg, head of Mercedes Vans, he said they are still monitoring the U.S. market. He pointed out they haven't reached a decision yet if they will sell the X-Class in the region.
About the Mercedes-Benz X-Class
So far, only the concept version of the X-Class has been launched. Mercedes featured two variants of the pickup during its unveiling, namely the pearl-white "stylish explorer" and the more aggressive yellow-green "powerful adventurer."
Information about the specs of the Mercedes pickup is still limited but Daimler stated that the range-topping model of the X-Class range will benefit from a V6 engine. But with the introduction of the new Mercedes engines, it is possible that the automaker will shift to the inline-six when its X-Class will finally be made available for customers.