Giancarlo Perlas
November 1, 2016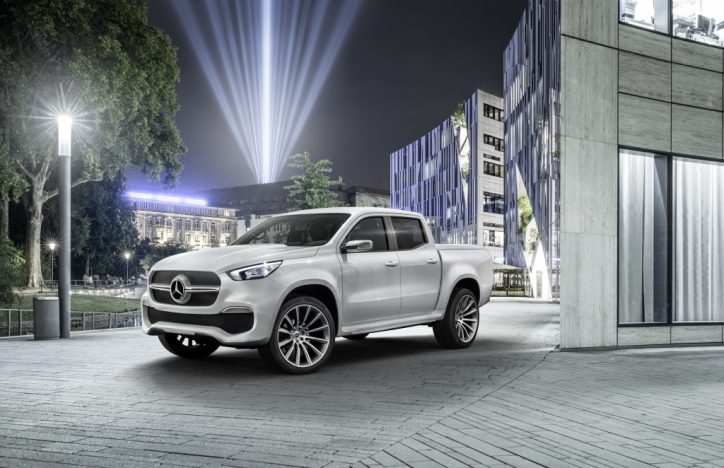 In the automotive scene, there is a lot unpredictability going on. A car can receive a lot of praises when it makes it world premiere only to bomb during its production stage. Mercedes-Benz may be a very successful luxury car brand but it is also no stranger to that phenomenon.
With the introduction of the Mercedes-Benz Concept X-Class at the Artipelag art museum in Stockholm, Sweden on October 25, 2016, Forbes asks whether the upcoming pickup truck will pass or fail.
It should be noted that it is not the first time for Mercedes to make a pickup. In the 70s, the three-pointed star brand already built one based on the W115 platform produced in Argentina. The pickup was called the Mercedes-Benz 220D. It apparently enjoyed a little success during its production.
Forbes reminded that the same recipe for a luxury pickup truck had already been applied in the past by other automakers. That produced the likes of the Lincoln Blackwood, Cadillac Escalade EXT, and Chevrolet Avalanche. All the mentioned vehicles bombed in the market, especially the Blackwood which only took a year to fail.
Mercedes took the successful elements of its C-Class, vans and SUVs to the X-Class. Daimler hyped it as the industry's first "true" premium pickup. Two options for the Mercedes-Benz X-Class will be made available in the form of the "Stylish Explorer" and the Powerful Adventurer."
So far, the United States of America holds the world's biggest market for pickups. However, Forbes said that it is a wise move for Mercedes to tread carefully when it comes to offering the US its luxury pickup truck.
The company should learn from the experiences of the other automakers who attempted to bring their luxury pickup in the US and failed in the process. For now, the source pointed out Mercedes should settle in its strategy of offering the X-Class in Europe, Latin America, South Africa and Australia where the luxury pickup will likely succeed.