Giancarlo Perlas
November 22, 2016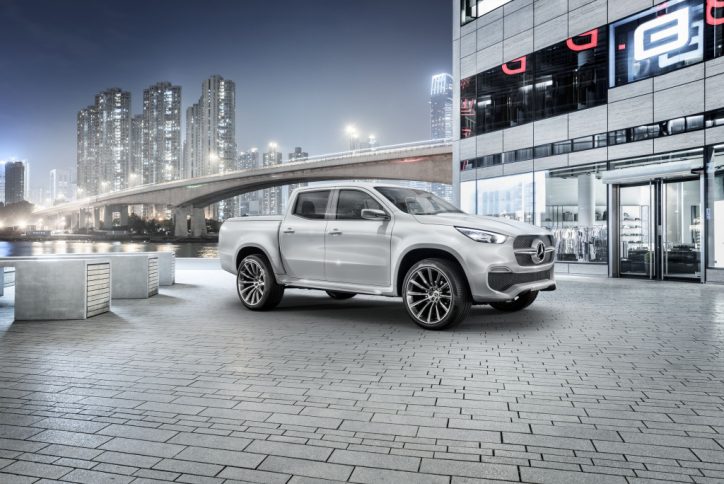 One of the latest buzz about Mercedes-Benz right now is the introduction of the brand's Concept X-Class pickup. The concept vehicle developed under the Mercedes-Benz Vans division made its debut on October 25, 2016 at the Artipelag art museum in Stockholm, Sweden.
The production version of the Mercedes-Benz X-Class is expected to come out in 2017. Its target markets are Europe, Latin America, South Africa, and Australia. Earlier, we have reported that Mercedes is still considering about bringing the X-Class to the U.S. market.
Volker Mornhinweg, head of Mercedes-Benz Vans, stated that they haven't arrived at a consensus yet whether they will sell the pickup in the region or simply skip that idea. Recently, Dietmar Exler, the CEO of Mercedes-Benz USA, confirmed in an interview with Automotive News that the three-pointed star brand will not be selling the X-Class in the U.S. when it arrives next year.
All hope is not lost though for those looking forward for the X-Class in the U.S. While the first edition of the pickup will not be offered in U.S. dealerships of Mercedes, Exler said the next generation model of the vehicle might actually make it in the U.S. market. He explained that it is under the medium and long-term goals of the company.
It is clear that Mercedes is testing the waters carefully before taking the X-Class in the U.S. as the luxury pickup truck segment had seen a lot of failures in the country. Forbes pointed out as examples the experiences of the Lincoln Blackwood, Cadillac Escalade EXT, Chevrolet Avalanche, and others in the area.