Giancarlo Perlas
November 5, 2016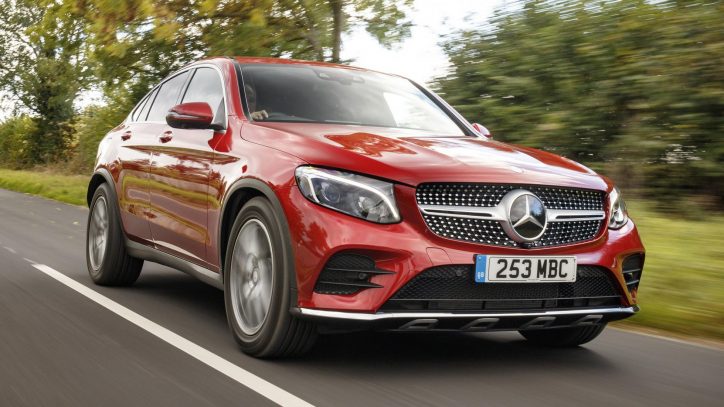 The Mercedes-Benz GLC Coupe combines its maker's successful design language of its coupe cars and SUV. The result is a sensual piece of art with pretty decent specs.
Recently, Top Gear reviewed the Mercedes-Benz GLC 250d Coupe, the diesel model of the SUV. Here are their thoughts about it:
Extra Stylish
For a price tag of around £41,000, the Mercedes GLC Coupe boasts a sexier design for an SUV. Top Gear praised the SUV coupe to be extra stylish inside and out. It is definitely a worthy adversary to the BMW X4 and Porsche Macan in the market.
The interior of the auto is excellently laid out. Despite touchscreen of the SUV sticking out of its dashboard, it is positioned exactly in the line of vision of the driver. Then its navigation, communication and entertainment features are user-friendly
In addition, the seats give that feeling of comfort and the quality is great, thanks to its use of meticulously-laid out fine materials. The floral perfume oozing from the vents of the GLC Coupe as it starts up is also a plus.
Agile
The GLC Coupe nearly matches the Macan in agility. The source was impressed of its cornering ability despite its 1,845 kg frame. Driving and parking are made easier too because of its onboard cameras and sensors.
Decent Engine
The GLC 250d Coupe is equipped with a 2.1-liter four-cylinder diesel engine. This particular model's starting output is at 170 bhp, but Top Gear used the 204 bhp version of the auto, which is capable of accelerating from zero to 62 mph in around 7.6 seconds.
The engine of the GLC 250d Coupe is quiet, especially in the cabin of the vehicle. The report noted that the SUV consumes 56.5 mpg.
Photos
Check out the photos of the Mercedes-Benz GLC 250d Coupe in the gallery below: