Giancarlo Perlas
November 24, 2016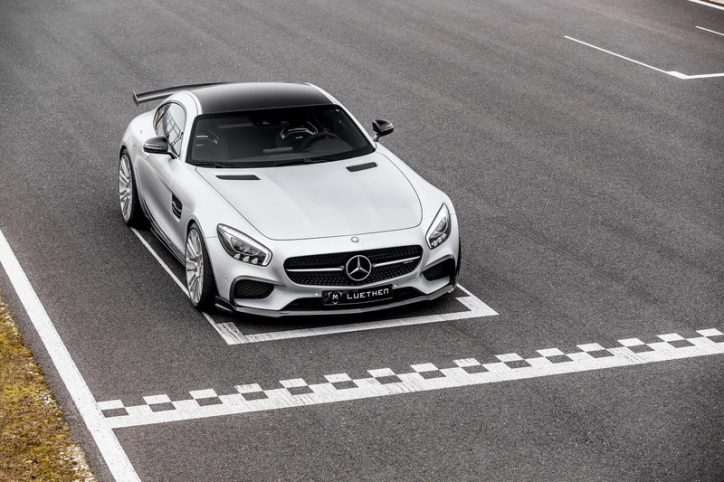 Luethen Motorsport just released its tuning package for the 2016 Mercedes-AMG GT. The latest product of the tuner gives a boost in the engine of the car as well as a couple of cosmetic enhancements.
Here are the key features of the Luethen Motorsport Mercedes-AMG GT based on TopSpeed:
Power Boost
Luethen Motorsport retained the handcrafted AMG 4.0-liter biturbo V8 engine of the Mercedes-AMG GT. However, the tuner boosted the car's output using a software mod. The resulting numbers from the upgrade are 612 hp and 576 lb-ft of torque. The figures are about a hundred more than the horsepower and torque of the Mercedes-AMG GT S.
No official data was provided by the tuner in terms of the car's new zero to 60 mph acceleration time, but the source estimates it somewhere along 3.6 seconds. The top speed of the auto is approximately 200 mph.
New Look
Aside from the engine tune, the Luethen Motorsport package for the Mercedes-AMG GT provides new aerodynamic elements in the car's exterior consisting of new front spoiler lip with integrated splitter and small wings, rear diffuser and side sills. The materials used are carbon fiber-based. The appeal of the vehicle is further enhanced by the tuner's signature Series-1 20-inch wheels wrapped in Pilot Super Sport tires.
Pricing
Luethen Motorsport did not release the pricing details of its new tuning package for the Mercedes-AMG GT. The report estimates it to be somewhere around $50,000.
Photos
Here are some images of the Mercedes-AMG GT with the latest tuning package of Luethen Motorsport: