Giancarlo Perlas
November 21, 2016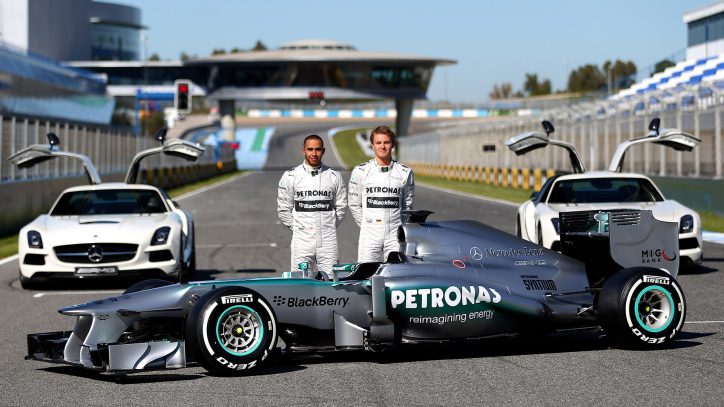 Things just got more exciting in the last Formula One race of the season in Abu Dhabi Grand Prix. Due to Mercedes AMG Petronas' Lewis Hamilton bagging a win at the 2016 Brazilian GP, he remains a contender to the 2016 F1 Drivers' World Championship. The next event will pit him against his teammate Nico Rosberg for the title.
Currently, Rosberg leads the scorecards with a total of 367 points. Hamilton is just 11 points behind at 355 points. Far behind the current world champion is Red Bull's Daniel Ricciardo with 246 points—excluding him from the title picture.
In an interview with BBC, the three-time F1 champion Hamilton said he is facing "impossible odds" in Abu Dhabi, but he showed his determination in giving his best shot. Rosberg is hungry as well because a win in the race would hand him his first world championship.
Rosberg has a big advantage in Abu Dhabi. Hamilton can only win the title if the following conditions are met, based on BBC:
He is victorious and Rosberg finishes 4th or lower.
He is 2nd and Rosberg lands 7th or lower.
He is 3rd and Rosberg takes the 9th place or lower.
He is at least in the top 3 position while Rosberg fails to finish.
The battle in Abu Dhabi will certainly be an exciting one because the stakes are high. There are even reports that Mercedes F1 boss Toto Wolff called Max Verstappen's father to warn him about the possible public backlash if the Red Bull driver were to damage either of the Silver Arrows while the title fight is going on.