Giancarlo Perlas
November 16, 2016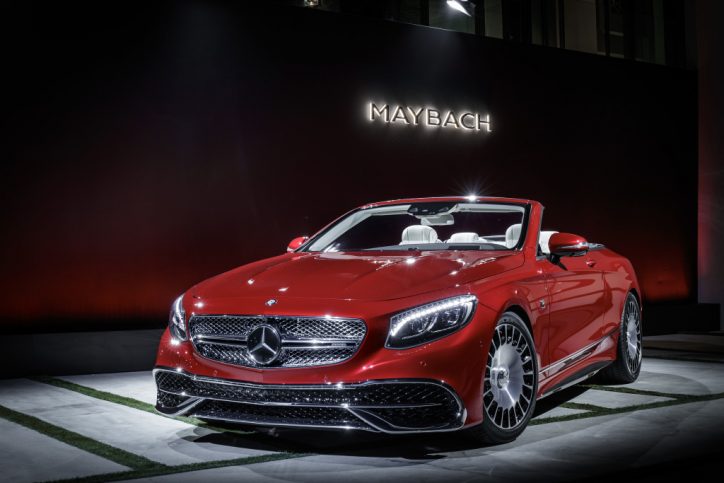 Mercedes-Maybach revealed a new addition to its lineup at the Los Angeles Auto Show. The new car of the range is the Mercedes-Maybach S650 Cabriolet.
Here are the things we learned about the car based on the information provided by Daimler:
1. Mechanically Similar to the Mercedes-AMG S65 Cabriolet
Similar to its AMG S-Class sibling, the Mercedes-Maybach S650 Cabriolet possesses a 6.0-liter biturbo V12 engine. The unit is capable of producing 630 hp with a torque of 1,000 Nm. The power of the car is distributed to the rear axle by a 7G-TRONIC system.
The acceleration of the auto from zero to 100 km/h is 4.1 seconds. Its top speed is electronically-limited to 250 km/h.
2. More Opulent than the Range-Topping AMG S-Class Cabriolet
Since we are talking about Maybach here, the S650 Cabrio is currently the most luxurious convertible of Mercedes. The car comes with a high-gloss finish and chrome embellishments in its bumpers, front grille, 20-inch Maybach forged wheels, logos and key interior elements. Swarovski headlamps also adorn its exterior.
3. Various Exterior Finishes to Choose From
So far, Mercedes-Maybach showcased two color combinations to select from in its S650 Cabriolet model. One is the unit with red paint and black top, and the other is a white with blue top.
4. Release Date
Daimler announced that the Mercedes-Maybach S650 Cabriolet will hit the market in the spring of 2017. It will carry a net price tag of 300,000 euros.
5. Only 300 Units Will Be Produced
The automaker stated that only 300 examples of the Mercedes-Maybach S650 Cabriolet will be made. A report said only 75 units of the car will hit the U.S.