Giancarlo Perlas
November 12, 2016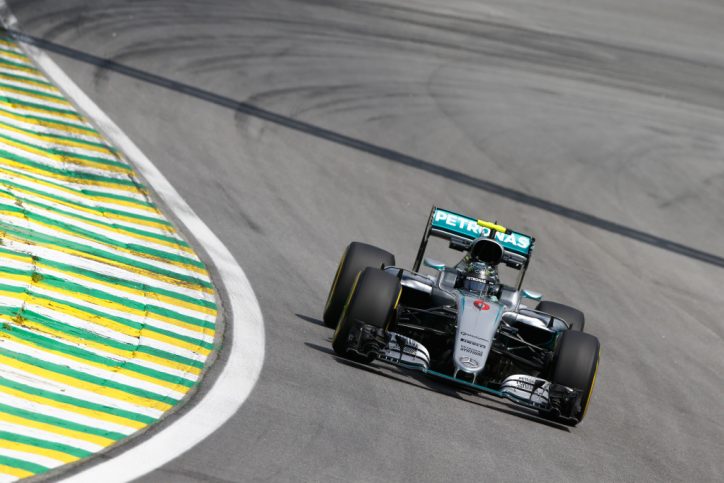 The Formula One Brazilian Grand Prix race is happening on Sunday. Stakes are high in the upcoming event, especially for Mercedes AMG Petronas F1 team, and below are the reasons why.
1. Last Two Races
The Brazilian GP is the second to the last race of the 2016 season before it finally wraps up in Abu Dhabi.
2. Championship on the Line
Mercedes F1 driver Nico Rosberg is leading the 2016 season scorecard with 349 points. He currently has a 19-point advantage over his teammate and reigning World Champion Lewis Hamilton who raked up an overall score of 330 points leading to the event in Brazil.
The third-placer, Red Bull's Daniel Ricciardo, is far behind the title picture with a total score of 242 points. So the choices for the championship this year are Rosberg and Hamilton.
Hamilton was able to lock the pole position after the qualifying in Brazil, which gives him a winning chance in the race. However, the championship odds are still stacked heavily in Rosberg's favor.
According to The Telegraph, Rosberg can bag the championship given the scenarios below:
He wins the race in Brazil.
He finishes in second or third place and Hamilton falls in the sixth position or lower.
3. The Verstappen Factor
Max Verstappen has been showing a lot of aggressiveness lately after his transfer to Red Bull. His actions has resulted to a clash with Ferrari's Sebastian Vettel in Mexico.
As a result, Toto Wolff warned the young driver to stay out of the championship battle between Rosberg and Hamilton. The Mercedes F1 boss is wary that the brash style of Verstappen might heavily influence the outcome of the 2016 F1 drivers' championship fight.
If by chance that Rosberg reaches the checkered flag seventh or worse, regardless of the performance of Hamilton, the determination of the champion will all boil down in Abu Dhabi.