Giancarlo Perlas
November 4, 2016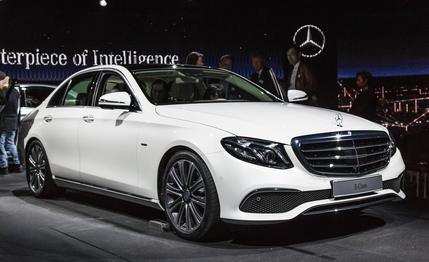 The 2017 Mercedes-Benz E-Class is certainly a gem in the luxury car market because of its style, tech, power, comfort and safety features. The car went on sale last June, but now, Mercedes announced that it is recalling some models of it in the United States.
According to a report, Mercedes is recalling the 2017 E300 and E300 4MATIC sedan models made before September. The reason for the action is the potential danger that may be caused by a wiring harness installed under the rear-seats of the car.
The said component has the tendency to interfere with the fuel-tank pressure sensor, fuel pump, and the fuel gauge. If any of the three is compromised, the fuel pump may shut off resulting to the engine stalling.
If the passengers press their knees on the seat bench, or make movements that may squeeze the bench, the wiring embedded below may get damaged. The problem was discovered in July after a series of tests within the company. Fortunately, there were no reported incidents yet that could be attributed to the issue.
In the documents filed by Mercedes with the National Highway Traffic Safety Administration (NHTSA), a total of 6,858 units of the Mercedes E-Class are affected.
It should be noted though that the 2017 E300 and E300 4MATIC sedan made after September 2 are no longer affected by the problem, thanks to their wiring having rerouted. The source also mentioned that around 3,100 units of the models covered by the recall are still in dealerships.
Affected customers are advised to contact their car dealers immediately for information on the remedy of their car problem.