Giancarlo Perlas
November 12, 2016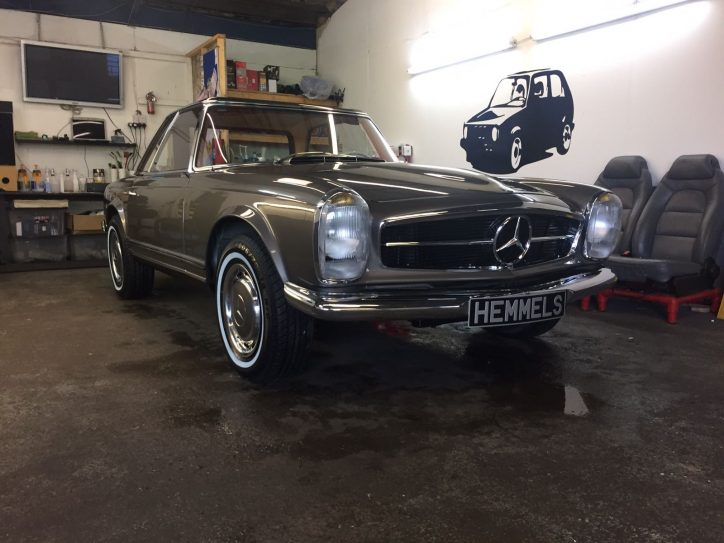 Restoring an old car to its former glory is no easy task, especially when it is already nearly 50 years old. There's the problem in the acquisition of the materials needed for the restoration process, and the people doing the job must be knowledgeable about the car they are working on. Those are exactly the underlying issues if the car that needs to be restored happens to be a 1968 Mercedes-Benz 280 SL Pagoda.
The 280 SL was introduced in 1967. Then it went into production until 1971. The car has gained quite a cult following with auto enthusiasts and it is among the top favorites of collectors.
There are only a few who are up for the task when it comes to the restoration of a 1968 280 SL Pagoda. For those in the UK, there's Hemmels, a well-known specialist when it comes to the restoration of classic post-war Mercedes-Benz cars.
Recently, the company released details as well as photos of their work. According to the specialist, the craft of a Hemmels restoration involves around 2,000 hours of manual labor to ensure that no detail is missed during the whole process.
As seen in the photos below, the work includes stripping the 280 SL Pagoda bare inside and out, and all its mechanical components are removed. The body is then repainted and the other parts that can be repaired are rebuilt. If replacements are needed, they have genuine Mercedes parts to be installed in place of the parts that are beyond repair.
The end product after the tedious and meticulous work is a pristine 1968 SL Pagoda that is no different when it first went on sale.
Hemmels said the car in the photos has already been sold and it is heading to its new home south of France. They are currently working on another SL Pagoda.
1968 Mercedes-Benz 280 SL Pagoda Restoration Photos
Check out the gallery below detailing the whole restoration process of the classic 280 SL Pagoda in a series of images: