Giancarlo Perlas
November 24, 2016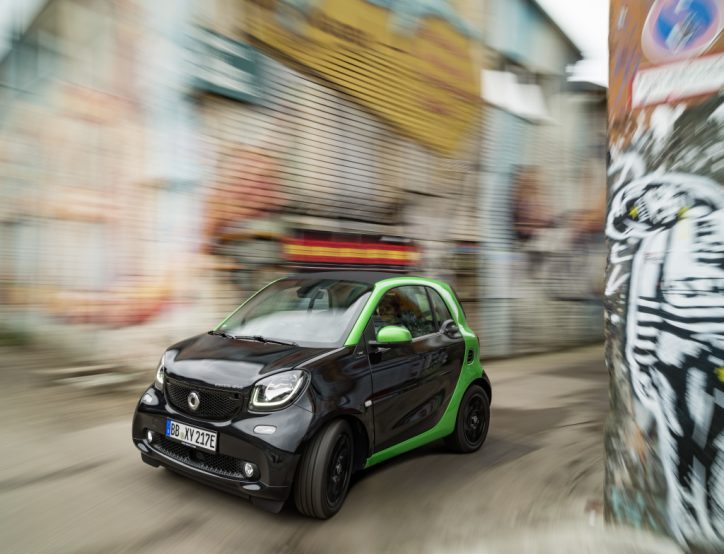 One of the cars highlighted by Mercedes-Benz at the 2016 Los Angeles Auto Show was the new smart electric drive, which debuted in Paris not so long ago. Despite the car's minuscule appearance, which can't even hold a candle with the Mercedes-Maybach S650 Cabriolet that debuted in the event, and lack of Mercedes design language, it stands out on its own as one of the must-have electric vehicles for people living in the urban setting.
Let us take a quick look at the 10 amazing features of the new smart electric drive:
1. Ideal for City Driving
The car is a nice choice for city driving because of its compact size that brings about its unique agility. Add to that its emission-free values.
2. Offers the Only Electric Cabriolet on the Market
Daimler claims that the smart fortwo cabrio is the sole electric cabriolet on the market today.
3. Three Models to Choose From
The new smart electric drive lineup includes the smart fortwo, smart fortwo cabrio and the smart forfour models. Each caters to the different preferences and needs of buyers. The forfour, as its name implies, offers two more additional seating capacity compared to the fortwo.
4. Decent Output
The electric battery of the car is capable of producing up to 60 kW and 160 Nm of torque.
5. Long Range
With a fully-charged battery, the smart ED can cover a distance of up to 160 km.
6. Fast Charging
Installing the fast charger, which is an optional extra available in 2017, allows the charging of the car's battery from zero to 80% in around 45 minutes.
7. Battery Pack Installed Strategically
The 17.6 kWh lithium-ion battery of the smart car is positioned safely in its underbody to improve its center of gravity and to make its very compact architecture possible.
8. Lots of Tech
The electric vehicle does not fall short in terms of the tech it carries. Its key tech features include the Eco mode that enhances its energy recovery. Then it has the "smart control" app that lets the smooth integration of the auto's controls into the owner's smartphone, PC or tablet.
9. Optional Personalization Option
Smart has the optional electric design package that provides the electric drive a more appealing look and better safety features. Included there is the installation of the tridion safety cell.
10. Release and Pricing
The new smart fortwo electric drive will arrive in early 2017. Europe will have both the fortwo and the forfour while the USA will only have the two-seater.
The cost of the fortwo in Germany starts at €21,940. However, Daimler says that when the environmental bonus is taken into account, the car will only be less than €18,000.