Ryan Joseph Ramos
October 30, 2016
Lewis Hamilton took the victory at the Mexico GP to pull closer to Mercedes teammate Nico Rosberg in the last dash for the 2016 F1 title. Rosberg's lead now stands at 19 points with two races remaining on the calendar.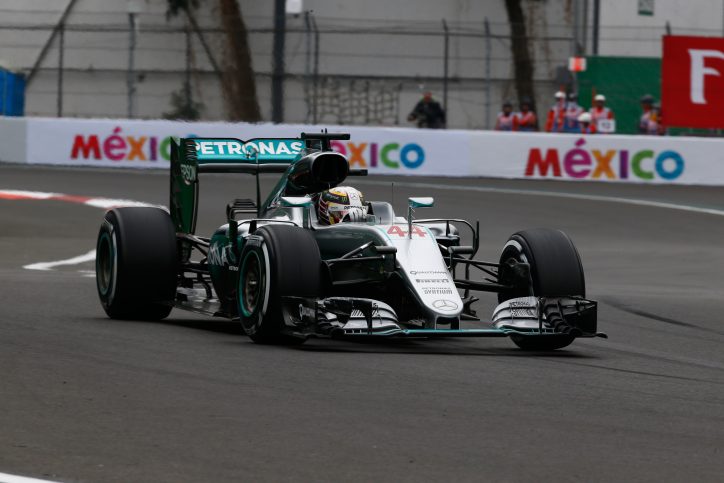 Daniel Ricciardo took the third place on the podium–but took the long route to get there. First, it was his Red Bull teammate Max Verstappen who actually finished in third. However, a penalty for a skirmish with Ferrari's Sebastian Vettel caused Ricciardo to get demoted to fourth place.
This bumped Vettel–who finished fourth–up to third, but a penalty was also imposed on him. And so it was that Ricciardo was the one who ultimately got a podium finish.
During the incident that got Vettel slapped with a 10-second penalty, the German driver was livid over the team radio and minced no words. He had a profanity-laced tirade against Verstappen and even some directed at FIA race director Charlie Whiting after the race.
We all know there's a bit of drama surrounding the Mercedes in-team rivalry. At the Mexico GP, however, the tension between Vettel and the Red Bulls took center stage. Still, the Mercedes pair had their moments. Rosberg was initially given the winner's cap mistakenly. Instead of simply handing it over to Lewis, he sent it back to the table.
Hamilton himself was spared from a penalty after his Mercedes locks up. He ends up cutting straight through the opening corners, right off the lights-out chaos that ensued and cost Pascal Wehrlein his ride.
That's that, and Lewis got himself another win and Mercedes took home another one-two. Hamilton is still fighting, but it's an uphill battle. He can't take the lead if they keep getting one-two finishes.
Anyway, we've got two more outings after this. The Brazilian Grand Prix is on November 13th, and the season comes to a close on November 27th for the Abu Dhabi Grand Prix.