Giancarlo Perlas
October 21, 2016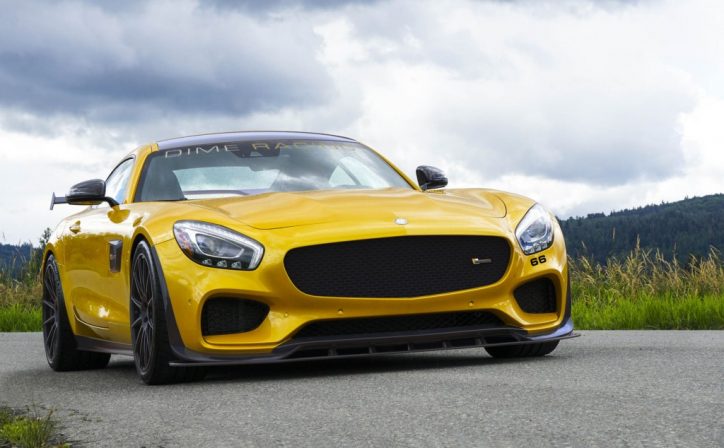 Dime Racing, a California-based tuning firm, just revealed its work involving the 2017 Mercedes-AMG GT. The specialist gave the car a starting price tag of $150,200.
So what is so special about it?
Check out the top five reasons why the car is worth it:
1. Power
The highlight of the Dime Racing Mercedes-AMG GT is the boost in the car's engine department. Thanks to the new turbochargers, ECU recalibration and enhanced cooling system of the car, the output of its 4.0-liter biturbo V8 engine is raised to 745 hp with 731 lb-ft of torque.
2. Speed
There are no official figures yet on the resulting speed of the GT from the Dime Racing package. However, it should be noted that the GT S variant can already sprint from zero to 100 km/h in just 3.8 seconds in its unadulterated 510 hp V8 unit. It should be noted also that the GT R has 585 hp giving it a zero to 100 km/h acceleration in 3.6 seconds. Therefore, with the 160 hp difference from the stock configuration of the AMG GT R to the Dime Racing-tuned AMG GT, expect the latter to be capable of dashing from zero to 100 km/h in less than 3.5 seconds.
3. Limited Offer
According to sources, the production of the Dime Racing AMG GT will only be limited to 100 examples a year. Only select Mercedes-AMG outlets will have them.
4. Freebies
If the mentioned features are not yet enough for you, Dime Racing is including a Dime Racing-specific VIN as a proof of the car's collectibility and authenticity as well as free car cover, bumper-to-bumper warranty  plus a Växjö watch from Formula One driver Stefan Johansson.
5. Appeal
Dime Racing only added subtle aerodynamic improvements in the car, upgraded suspension and new wheels. Thus, it has retained the major styling elements of the AMG GT .
Below are more pictures of the car: