Giancarlo Perlas
September 28, 2016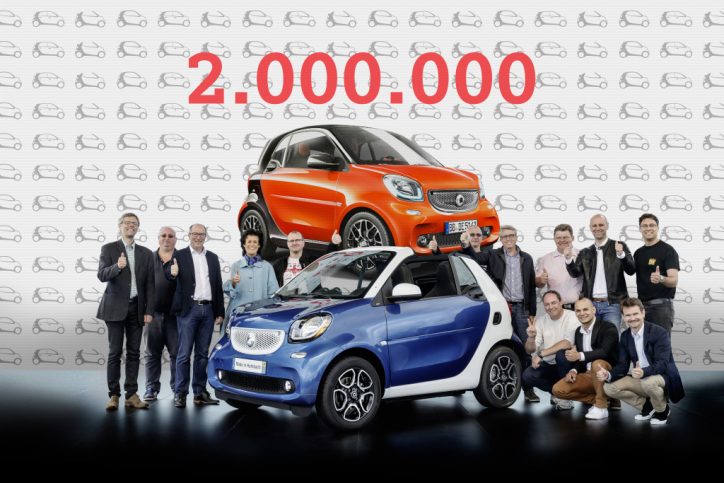 Daimler announced that its urban microcar smart has just surpassed the two million mark in unit sales, proving to the worldwide market that consumers now prefer compact and agile autos compared to any other vehicles for city driving, Dr. Annette Winkler, head of smart, said.
She added that smart brings "plenty of joy" and saves the customers' time because it is more than "just" a car. Whether they come packed with combustion engines or electronic motors, the smart cars have truly become synonymous to smart driving.
Since its market launch in 1998, smart has been a pioneering presence in the automobile industry. It enjoyed success as both a private vehicle and as a fleet vehicle and since 2008, as a tailor-made vehicle for car2go, a car-sharing scheme.
But more than being a wise choice for a car, smart cars offer mobility services and options for individualization. By the end of 2015, smart became the world's first car manufacturer to have an online store that is also a virtual showroom. That means customers in Italy can check out smart cars through www.smartforstore.it and purchase their chosen car online.
It also has a "smart ready to drop" service, which is smart's collaboration with DHL to deliver parcels to the boot of your car. The service has been beta-tested in Stuttgart on September 26 while tests in Cologne, Bonn and Berlin will follow within the next few months. The company aims to offer this service in seven German cities eventually.
Right now, smart is present in 46 markets, being particularly popular with the Chinese market, which is the third biggest sales market for smart after Germany and Italy.