Giancarlo Perlas
August 11, 2016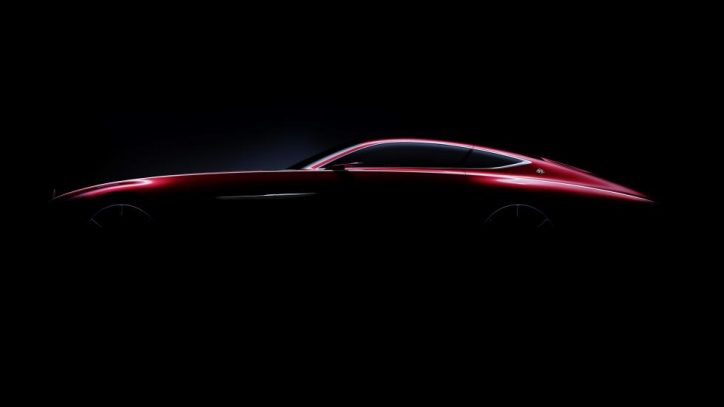 Mercedes-Maybach, the ultra-luxury brand of Mercedes-Benz, recently released a new photo teasing a new concept car. Mercedes-Maybach hadn't released any information yet about what it will be called but it is definitely looking gorgeous based on the picture.
The new Mercedes-Maybach concept car shown above possesses a two-door coupe design. The auto certainly has traces of the Mercedes-AMG GT. However, this one appears longer and bulkier than the sports car. The dimensions of the hood going to the bootlid portion look more elongated while the rearmost pillar displays a lower slope than the standard AMG GT. According to Top Gear, the Mercedes-Maybach coupe is most probably positioned to rival the Rolls-Royce Wraith.
It should be noted too that Maybach, during its standalone years, already came up with its own coupe concept in the form of the Exelero. As a recap, the car was made by the company in cooperation with tire maker Fulda.
The Exelero was configured to go beyond the 350 km/h mark. The purpose of the collaboration was for the car to be used as a test mule for Fulda's high-performance tires.
It is quite hard to make out if Mercedes-Maybach will carry over some elements found on the Exelero, but the car will likely have a powerful engine. The source speculates that the new Mercedes-Maybach coupe might share the same engine found on the Mercedes-Maybach S600L. So under its hood may be a 6.0-liter biturbo V12 engine capable of producing up to 523 hp with a zero to 100 km/h acceleration time of five seconds.
For now, that's all we have about the upcoming Mercedes-Maybach car. We will follow up on this story as soon as more information becomes available from Mercedes or other reliable sources.