Giancarlo Perlas
August 17, 2016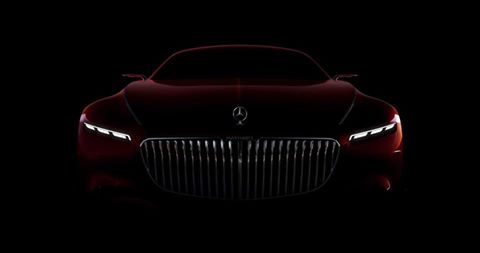 It's just a matter of time until the new Mercedes-Maybach concept car is revealed. As reported earlier, the coupe, which will take the name Vision Mercedes-Maybach 6, will debut at Pebble Beach in Monterey, California this Thursday.
In addition to the teaser photos of the Mercedes-Maybach coupe concept, the official YouTube channel of Mercedes-Benz just released a teaser video of the car. Based on the 34-second clip, the auto will bring back the gullwing doors found on the iconic cars of the three-pointed star marque like the Mercedes-Benz 300 SL and the Mercedes-Benz SLS AMG.
The video also gives us a glimpse at the rear of the concept car. The back portion of the auto shows thin taillights, which complement the narrow headlamps of the ultra-luxurious vehicle.
What's more, the clip takes us to the sides of the Vision Mercedes-Maybach 6 where we see chrome strips running along the sides of the coupe. Chrome frames border the windows of the car too. Then there's a glowing red strip situated on top of the rear compartment of the auto. Of course, there's the traditional Maybach logo on each side where the back pillar meets the body o f the vehicle.
Lastly, we get a view of the wheels of the car. The same chrome styling adorn the rims of the wheels. The wheels appear to be wrapped in super thin tires as well.
Check out the last teaser video of the Vision Mercedes-Maybach 6 below before its official unveiling in a few hours from now: