Giancarlo Perlas
August 24, 2016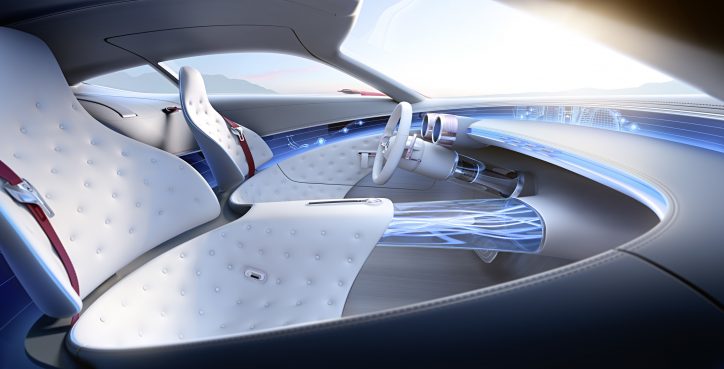 We have seen exterior of the Vision Mercedes-Maybach 6. We have also learned about what its power unit is capable of. This time, let us take a peek at its interior design.
Daimler described the interior of the new Mercedes-Maybach concept car as a fusion of intelligence and emotion. The company said too that the electric vehicle mixes the traditional Mercedes-Benz values with a new high-tech experience.
The dashboard of the car makes a 360-degree lounge with its wing smoothly curving across the door trim into the seat landscape. The surfaces of the seats transition to the doors, which go all the way to the dashboard.
Mercedes really made a good work in the color combination of the ultra-luxurious car's interior. As seen in the pictures here, the automaker has chosen a cool ocean blue for the overall color of the concept EV's cabin, which complemented the digital innovations of the auto similar to the Mercedes-Benz Concept IAA and the Mercedes-Benz F015 Luxury in Motion. Then, noticeable in the interior are the rose gold accents.
Mercedes employed a Chesterfield look to the seats emphasize the luxurious aspect of the car inside. Traditional wood trim adorn the interior too with elm flooring to reflect a yachting appearance. The source noted that production models of Mercedes will soon use the mentioned materials.
Moreover, found in the front part of the concept EV is a set of two suitcases for the luggage. These were made exclusively for the car. The cabin of the Vision Mercedes-Maybach 6 is pretty spacious as well.
Lastly, one noteworthy interior feature of the car is its front windscreen that doubles as a transparent display. Here, data related to driving and navigation can be seen by the auto's occupants. Other tech elements include body sensor displays, climate control, massage function, and emotional lighting effects.