Peter Parcon
July 25, 2016
Spy shots of the test mule of the next-generation Mercedes-Benz Sprinter emerged recently, as shown on a report from motor1.com. The new Sprinter is not expected to be officially unveiled before 2018, which means it is currently in the early stages of its development.
One thing that stood out was the heavy camouflaged on the nose of the luxury commercial van. However, it does take some inspiration from the Metris/Vito through the way the headlights are connected to the grille. The other parts of the test mule are based on the current version of the Sprinter. Since function is more important than design, the upcoming Sprinter may have a boxy feel to it.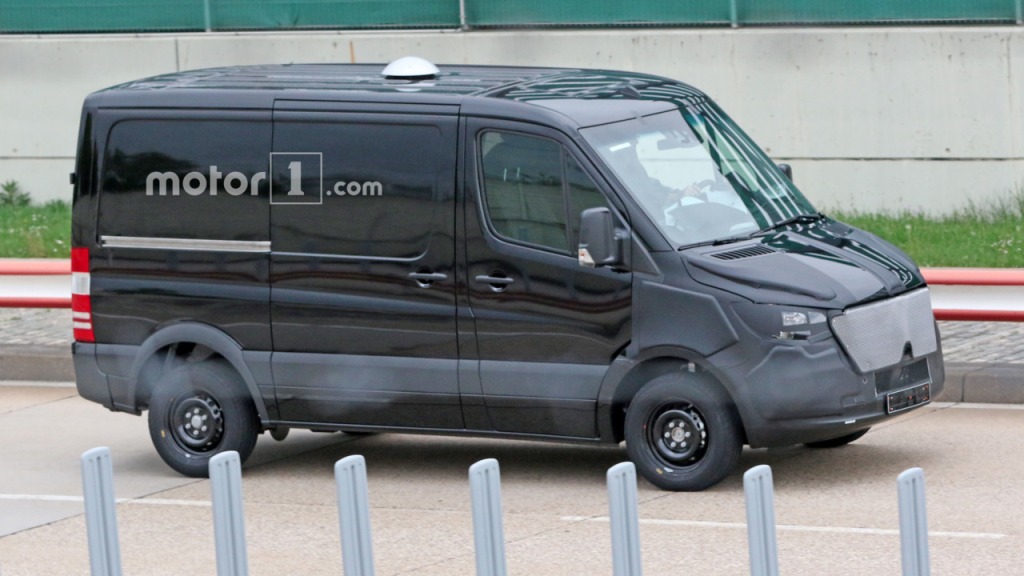 While the interior of the upcoming version of the Mercedes-Benz Sprinter is also visible on the spy images, the dashboard appears to be partially covered. Due to this, industry watchers are expecting the German luxury vehicle manufacturer to have something up its sleeve as the interior cabin may also go through some modifications.
The next-generation Sprinter is expected to come in rear-wheel drive and all-wheel drive variants. While it may feature different types of diesel engines, the engineers at Mercedes-Benz are expected to enhance the efficiency and emissions of some of these engines. The upcoming version of the Mercedes-Benz Sprinter is also expected to feature a number of driving aids to ensure the safety of both the driver and the cargo.