Giancarlo Perlas
July 19, 2016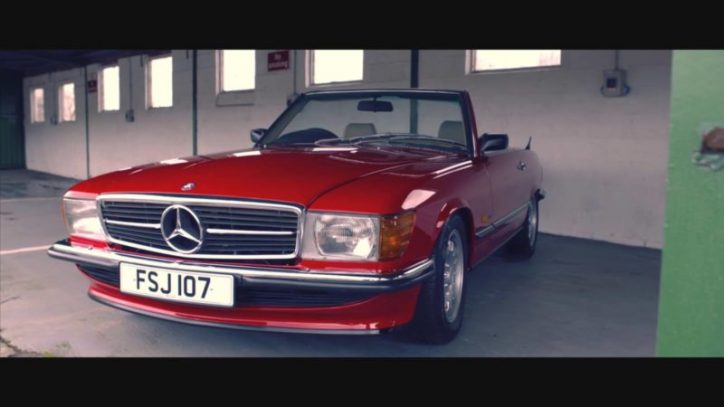 The rectangular, coffin-shaped Mercedes-Benz 300SL R107 received mixed reviews over the years. It was left out when the more refined and powerful R129 model was released.
However, there is a dedicated tuner that caters to all the R107 in England called the "SL Shop." It sells genuine components for the car too much like Adsitco.com for Mercedes Parts.
One of the Mercedes SL cars that received the tuning and body package of SL Shop is what you are about to see in the video below. They call it the Mercedes-Benz 300SL SportLine. In a nutshell, everything from the body styling and interior down to the engine of the auto was tinkered.
The exterior of the car only had subtle changes as well as the interior elements. Among the notable updates provided by the SL Sportline package are the smaller side mirrors, new wheels and black accents for the badges. Inside, the seats and other surfaces are covered in matte and Alcantara leather plus it has double stitching in the seat covers to emulate modern sports cars and everything is topped off with a new steering wheel.
The performance of the car is improved too with a new suspension. It gives the convertible better handling with its tighter feel.
Last but not least, the straight-six engine of the 300SL receives a boost through upgrades in the ECU, fuel injectors and ignition. The camshafts are enhanced to allow greater torque. New pistons and revised cranks are also installed. Overall, these provide the top down more power compared to the models possessing the standard V8 engine of Mercedes.