Peter Parcon
July 31, 2016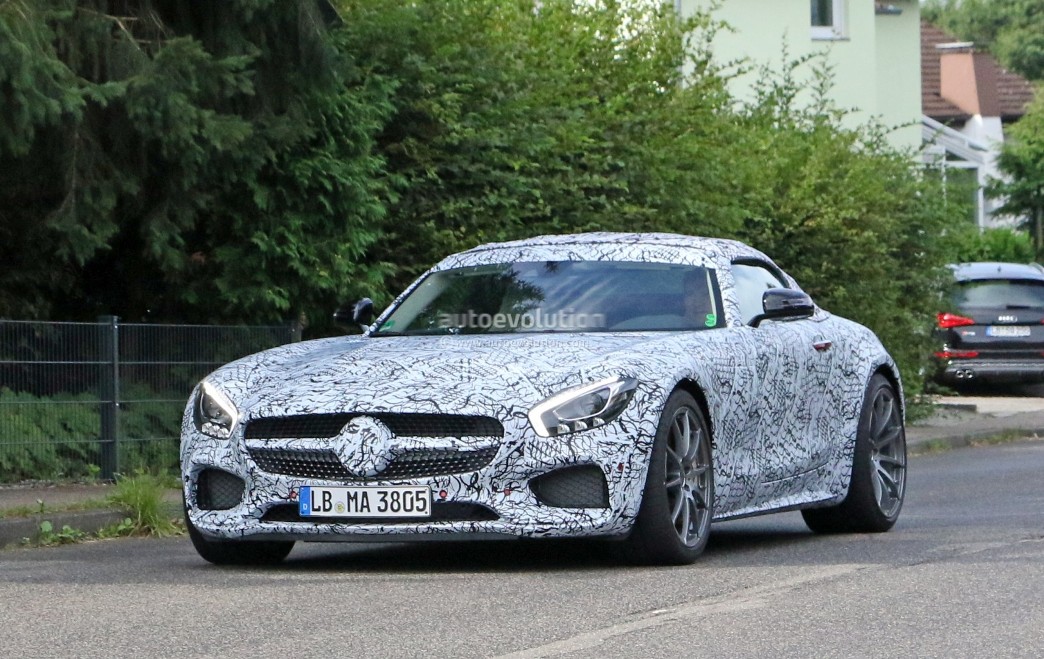 Following the launch of the Mercedes-AMG GT R, it appears the luxury vehicle manufacturer has another GT model up its sleeve. Spy shots of a prototype of another GT model emerged recently, as shown on a report from autoevolution.com. A leaked document showing upcoming launches of the company indicated the designation of the latest model as the Mercedes-AMG GT C Roadster.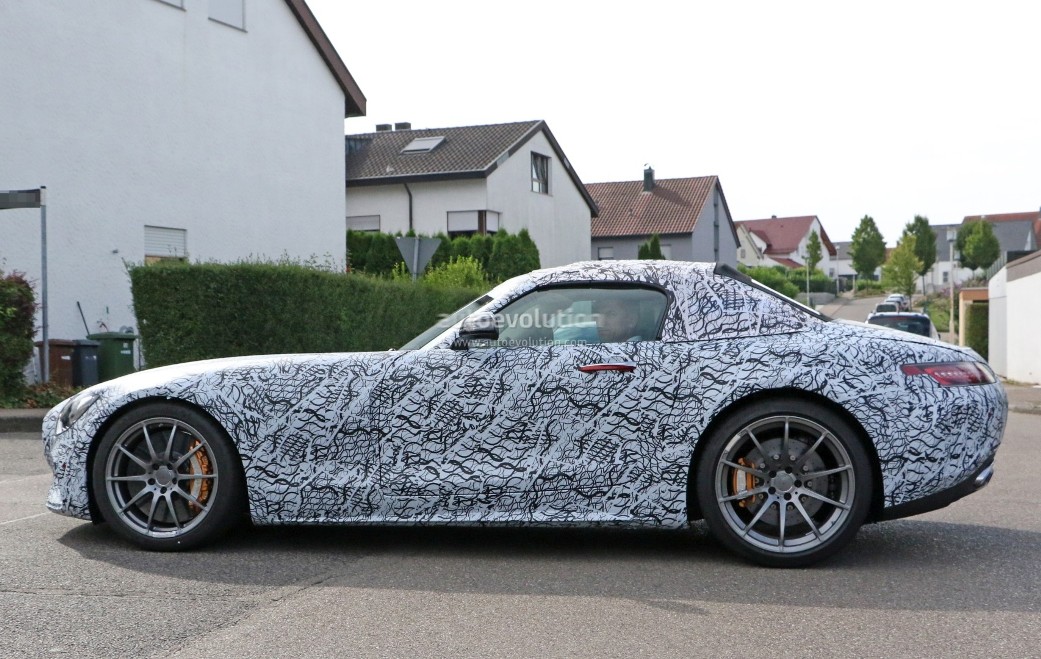 Even with the full camouflage, the spy shots showed the GT C will come with a soft top. Different angles of the AMG GT C were shown on the spy shots. The most notable feature of the upcoming roadster can be found at the rear. Aside from its soft top, the GT C features a redesigned boot lid that is wider to give suitable space for its retractable roof. The third brake light of the upcoming vehicle is now positioned on the trunk lid. The coupe had the third light positioned at the top of the window at the back.
There is also a horizontal slat below the two tail lights of the GT C Roadster prototype, which was not present in the other variants of the AMG GT. For the moment, the powertrain on the upcoming luxury vehicle remains uncertain. But, it may be possible for the open-top variant to feature a 4.0-liter twin turbo V8 engine that is used on the Coupe. It may also feature a 7-speed dual clutch transmission system.
The presentation slide showed that the Mercedes-AMG GT C Roadster may be officially unveiled near the start of next year.