Ryan Joseph Ramos
July 10, 2016
Lewis Hamilton displayed fine form in his home race Sunday, taking his third-straight British Grand Prix victory over his teammate Nico Rosberg and thus shaving more points off the deficit in championship points. The win drove wild some 135,000 fans who were on hand at Silverstone.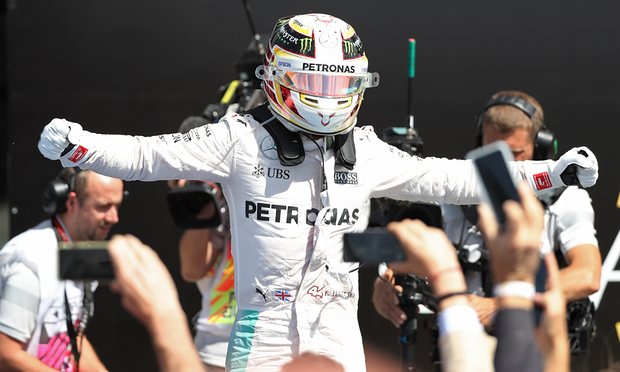 Rosberg's lead in the drivers' standings has now been cut to a mere point, after an investigation for radio correspondence between him and the team led stewards to slap Rosberg with a 10-second time penalty. With five laps left, Rosberg encountered gearbox problems that had him stuck in seventh gear, and stewards are currently checking to see if the amount of information exchanged exceeded the maximum allowable under the new team radio rules.
With the decision, Rosberg drops to third place, while Max Verstappen takes over the second spot.
It was all celebration for Hamilton, however, who had his fourth career British GP win.
"We've got the best fans here, thank you so much," said Hamilton. The good English weather came out. It was so tricky in those conditions."
True enough, the race started under wet conditions and with the safety car out, but eventually the track eventually dried as the weather cleared up right before the start of the race.
Rosberg had trouble fending off Red Bull's Max Verstappen, who was able to pass the Mercedes on lap 16. It took Rosberg a few laps to get close to Verstappen, eventually passing him in lap 38 and holding on for the second-place finish–but the 10-second penalty really cost Rosberg in the end.
At the podium, Verstappen received lukewarm applause from the crowd. That, however, was great compared to the boos Rosberg got. For Hamilton, though, it was all cheers. A well-deserved win indeed, considering the rough conditions to start. It was simply superb racing from Hamilton at the British Grand Prix, and he can milk the adulation from the crowd as much as he can as his reward.
[This article has been edited after the stewards' decision after investigating the Mercedes team radio communications.]