Ryan Joseph Ramos
July 24, 2016
Things are starting to heat up now. Lewis Hamilton took home the victory at the 2016 Hungarian Grand Prix, and in doing so, also takes the lead in the F1 drivers' championship race for the first time all season. Mercedes teammate Nico Rosberg fought hard until the end but had to settle for second place despite starting from pole position.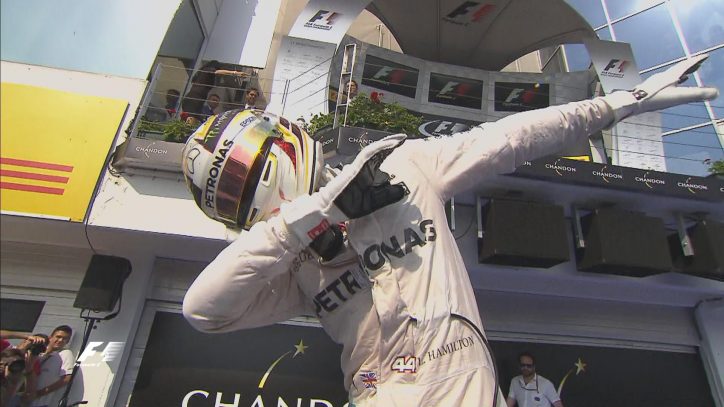 Rosberg led the pack since race one, and now finds himself 6 points behind Hamilton. The good news is he's headed back to Germany after this, and should have a strong outing at his home race next weekend.
Still, it was another one-two finish for Mercedes, which has been as dominant as ever in F1. Red Bull was strong again in this one, with Daniel Ricciardo taking the remaining podium spot. Ferrari also had a solid outing. Sebastian Vettel got fourth place and Kimi Raikkonen went sixth after starting at P14 on the grid.
"The start was everything in the race, I was pressured into turn one but the team did a fantastic job with the strategy," said Hamilton. He also managed to pull through at the end, with a close call after running wide in lap 64 and Rosberg hot on his heels. He eventually crossed the finish line nearly 2 seconds ahead of Rosberg.
Conversely, Rosberg knew he lost it at the start. "I ran out of space and that was it really," he said. Even if it was close at the end, Hamilton was not losing that lead.
In front of the cameras, the two Mercedes drivers congratulated each other and celebrated together, but this can't be easy for Rosberg. He'd been leading for so long. Hamilton, however, has won four of the last five races. Meanwhile, Rosberg has finished fourth or lower in three of those. Lewis clearly has momentum on his side now, so Rosberg should work his tail off to get a win in Hockenheim.