Ryan Joseph Ramos
July 9, 2016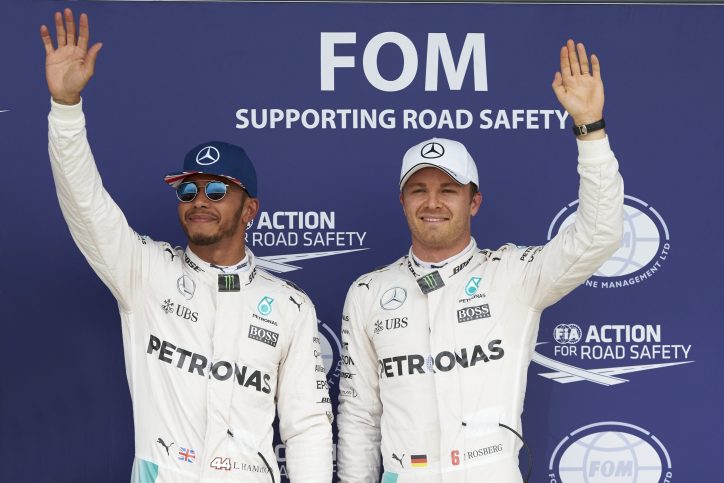 Add one more Mercedes front-row qualification to this year's list. Lewis Hamilton drove a superb qualifying at the British Grand Prix as he edged out Mercedes teammate Nico Rosberg for pole position.
Hamilton posted a time of 1:29.287, around a third of a second better than Rosberg's, for his third-straight pole and his sixth overall this season. It is the 55th pole of his career, and his fourth at Silverstone.
Rosberg also escaped being slapped a penalty after stewards cleared him of any fault after he drove too slowly at one point during qualifying. This allows Mercedes to keep its fifth front-row lockout of the season.
Hamilton was especially appreciative of the home crowd. "Right from Thursday through to today, it's been the biggest crowd I think I've ever seen here," said the defending champion. "The wave of energy they send is just mesmerising, so a big thank you to everyone out there."
It wasn't a perfect qualifying session for either Mercedes driver, but they pulled through and were still on a league of their own out on the track. Now it's time to put that to good use and have a good start come race day. Surely the team–especially Lewis–will try their best to win the 2016 British Grand Prix.
Red Bull's Max Verstappen took P3, and he was joined in row 2 of the grid by his teammate Daniel Ricciardo. Kimi Raikkonen is in P5, while his Ferrari teammate Sebastian Vettel gets dropped to P11 after an unscheduled gearbox change penalty despite qualifying into P6.