Giancarlo Perlas
June 24, 2016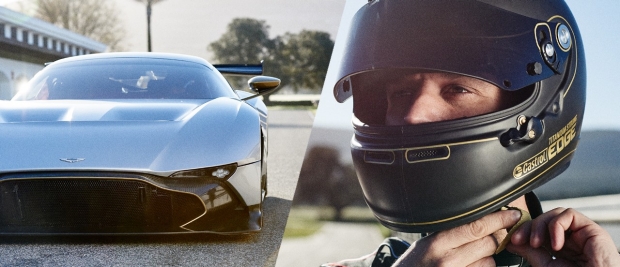 The Mercedes-AMG GT S is currently the Holy Grail of the performance unit of Daimler. Inside the pure sports car is a 4.0-liter biturbo V8 engine powering it.
The engine has eight cylinders arranged in "V" formation with four valves per cylinder. The unit provides the car 510 hp and 650 Nm of torque. The figures allow the car to accelerate from zero to 100 km/h in just 3.8 seconds and achieve an electronically-limited top speed of 310 km/h.
With an engine as powerful as that, it is advisable that it should only be given an oil that will not only ensure its performance but also guarantee its long life. For that, Castrol EDGE is strongly recommended for it.
Castrol EDGE is Castrol's best and most advanced engine oil range. The engine oil's effectiveness is boosted with its maker's Fluid Titanium Technology.
The Fluid Titanium Technology gives the oil strength and it reduces the risk of film breakdown as well as the build-up of deposits that may hinder the engine's performance, oil burn off, and leaks.
To make a statement about the quality of the Castrol EDGE engine oil, Castrol recently launched an event called the "Titanium Trials Present: Clone Rival." The company took supercar driver Christopher Nygaard and put him inside the Koenigsegg One. Then they made him race a virtual clone of himself on track.
Watch what happened in the event, and see why Castrol EDGE is the best engine oil for the Mercedes-AMG GT S:
This post has been sponsored by Castrol, but all thoughts are our own.