Peter Parcon
June 29, 2016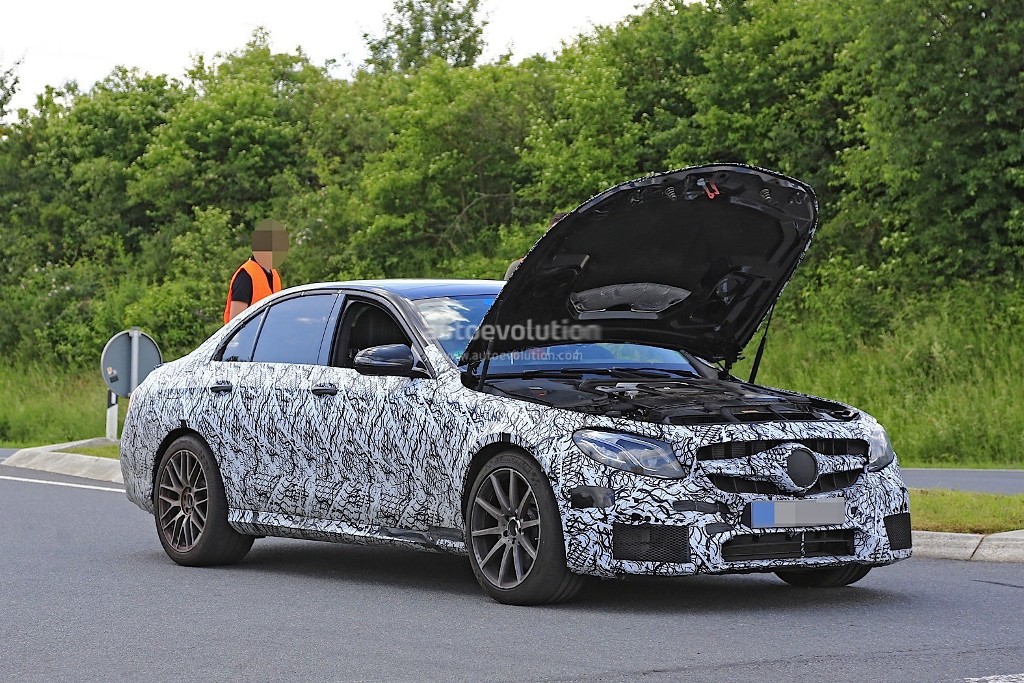 The envelope will be pushed further through the next generation of the Mercedes-AMG E63 as soon as tests of the pre-production model are completed by engineers. Since these are tests, there may be some instanced when something bad will happens. This actually did as a camouflaged E63 was stranded somewhere in Germany, as shown on a report from autoevolution.com.
This test unit stopped close to a roundabout and did not start again. But, after a few calls back at the headquarters, they were able to restart the vehicle and continued with the testing, It was a good thing spy photographers were in the area to capture everything in images.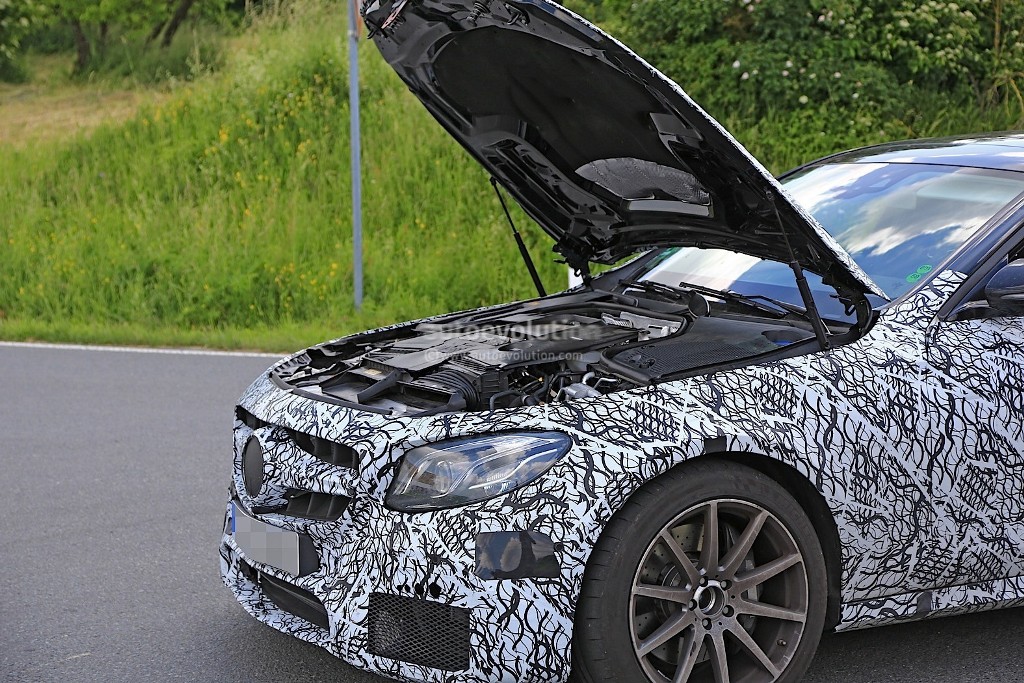 The spy images of the camouflaged Mercedes-AMG E63 showed its speedometer, which maxes out at 330 km/h or 205 mph. Another significant detail the engine covered with a good amount of lack plastic. Similar to the current model of the E63, the latest model will feature two levels of power for its bi-turbo engine.
However, the latest model will do away with the 5.5-liter engine and replace it with a 4.0-liter V8 engine. The engine is based on the same unit used on the Mercedes-AMG C63 as well as the GT. The new engine will see a considerable increase in the power output of the new E63.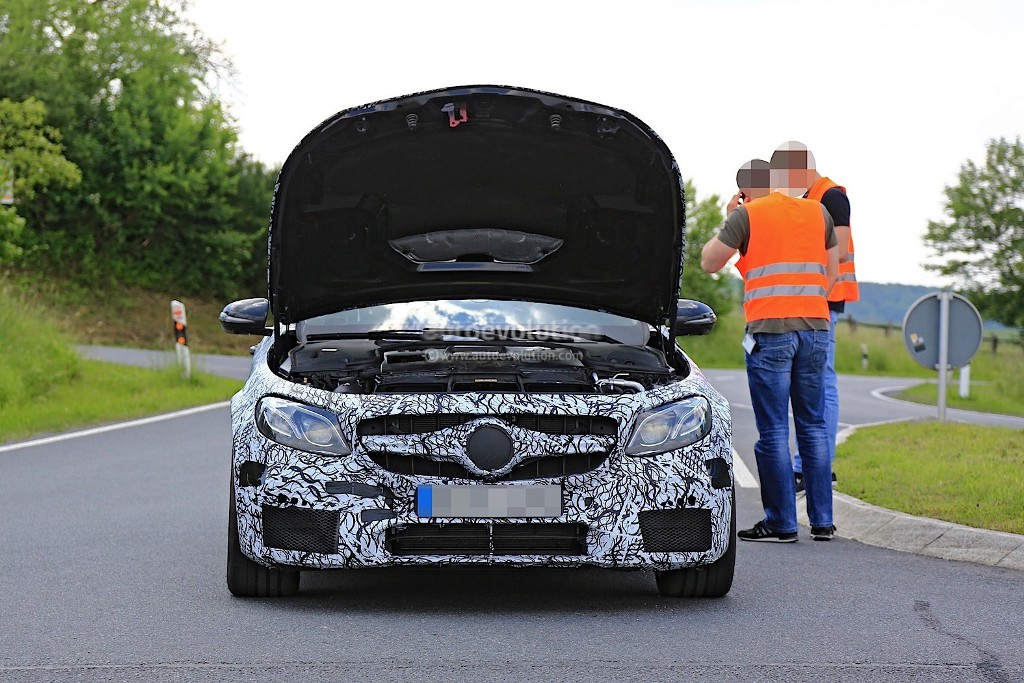 The standard model of the E63 may offer a power output of 563 HP and torque of 553.2 lb-ft. On the other hand, the E63 S will have a power output of at least 604 HP and torque of 627 lb-ft. This will all be mated with a multi-clutch variant of the 9GTronic system, which allows the luxury vehicle to have the same 0 to 100 km/h or 0 to 62 mph acceleration as a luxury supercar. It may even be possible for the new Mercedes-AMG E63 to accelerate within 3.7 seconds while the new E63 S may take only 3.4 seconds to reach this speed.