Giancarlo Perlas
June 15, 2016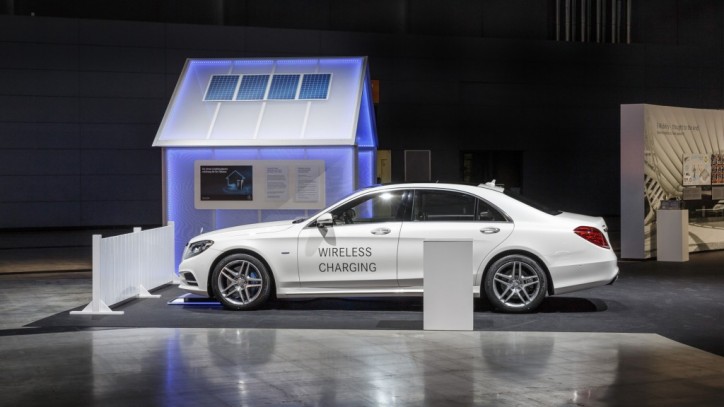 If you own a hybrid car, then you would also know the pain of having to fumble with the wires and chargers in order to plug your car in for the next day ahead. The same goes with your smartphones and other mobile devices. Charging can be such a pain.
Alas, Mercedes-Benz has come up with a solution to this minor problem. The German automaker has introduced the wireless inductive charging. In order to use such charging system, the owner only needs to position the car over a special base on the garage floor. There would be no need to connect it to wires and adaptors alike.
Mercedes plans to introduce the wireless charging system on the S550e plug-in hybrid as part of the mid-cycle update for the S-Class range, which was spotted as a prototype form lately. It is due to arrive next year as a 2018 model.
The wireless charging system works through a secondary coil in the vehicle floor, which would receive the signals from the base plate with an integrated primary coil plugged into a wall outlet.
There's a display on the car that would lead the driver to line up over the plate. The charging will start up automatically.
Electricity is transferred at a low rate of 3.6 kilowatts, which is why it fits a plug-in hybrid rather than electric cars with bigger batteries that require more power.
Lastly, Mercedes said that beginning 2018, its plug-in cars would adopt high-speed DC charging based on the Combined Charging System or CCS public standard.