Giancarlo Perlas
June 15, 2016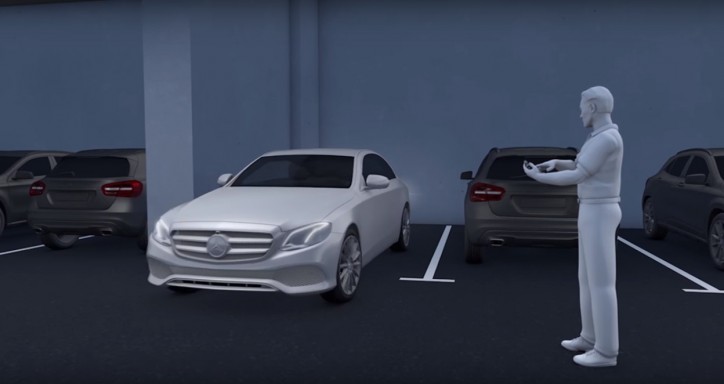 Ever had trouble parking your Mercedes-Benz, or any car for that matter? Parking can be a challenge even to the most experienced driver, so there have been many attempts by car manufacturers to equip their vehicle with standard parking assistance.
However, none has ever been as successful as Mercedes in that feat.
In a 3:41 video posted on YouTube, Mercedes-Benz explained how its remote parking pilot works. All a driver has to do is download an app that can connect to the car. The app will act as an extension of your Mercedes.
All the driver has to do once the app is downloaded and successfully connected to the vehicle is to stop at the appropriate parking space detected by the vehicle. The driver would then get out of the car and make sure his smartphone is connected to the vehicle.
He would need to follow in circular motion the sensor on the app until the vehicle is successfully parked. The same should be done if you want to park your car in your garage; it can be driven forward and even in reverse. Provided you're very careful with the app's and the car's sensor and motion, then you shouldn't encounter any difficulty in using the remote parking pilot.
Mercedes has offered its clients a lot in terms of post-sales services, but the best would probably be its remote parking pilot. Can you only imagine the comfort of not having to park your own car? There would be no need to exhaust yourself anymore. What a thrill, right?