Peter Parcon
June 12, 2016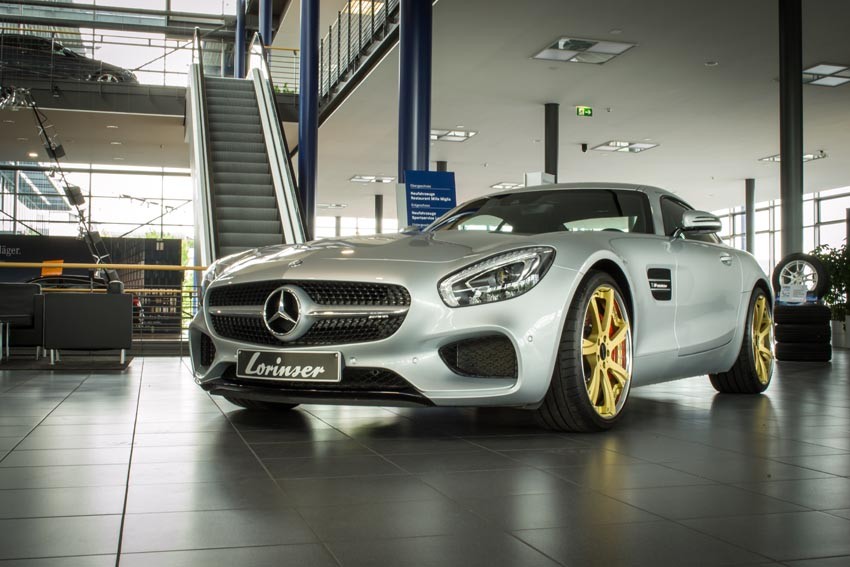 A new tuning package for the Mercedes-AMG GT unveiled by Lorinser is down-to-earth, as shown on a report from autoevolution.com. The new package increases the power output of the luxury sports car to 585 HP while the torque went up to 553 lb-ft.
The "vigorous power upgrade," which is compatible to the AMG GT and AMG GT S, shortens the 0 to 100 km/h acceleration to 3.6 seconds. In addition, the 0 to 200 km/h acceleration is reduced to 10.1 seconds. The car can reach its top speed of 300 km/h within 27.3 seconds, which is an impressive feat in itself.
This is considered as among the best tuning packages for the AMG GT by industry watchers, which is further strengthened by the fact that it comes from a highly regarded company from Germany.
But, the tuning package is not limited to the performance of the Mercedes-AMG GT and AMG GT S. Lorinser offers a variety of alloy wheels for designed mainly for the two luxury sports cars. Customers aiming to have a set of rims designed for summer tires can use the RSK 8 light-alloy wheels. The width of these rims are 9.5 J and 11 J for the front and rear axles, respectively. The diameter is 20 inches and 21 inches for the front and rear, respectively. The RSK8 wheels offered by Lorinser are three-piece forged alloy wheels featuring seven spokes as well as stainless steel studs. They are available in anodized black and gold.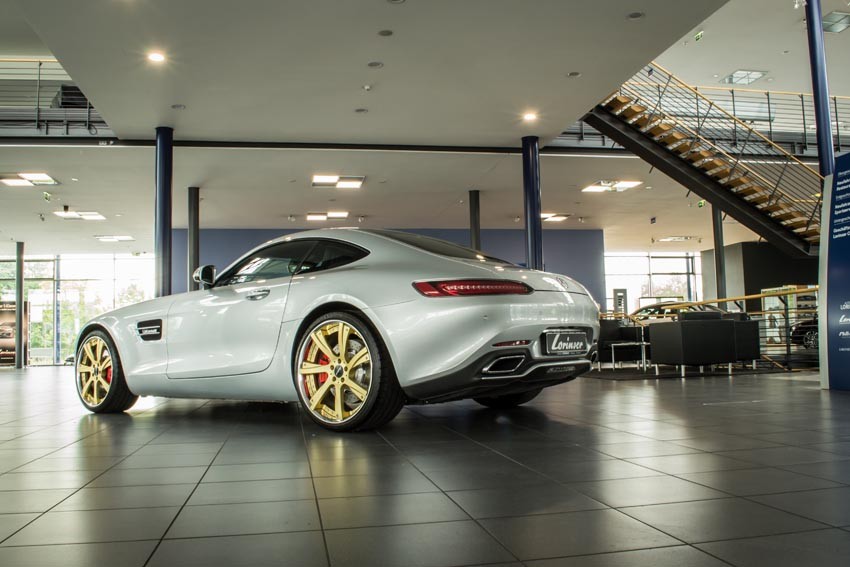 On the other hand, customers looking to use winter tires can use the RS9 wheels of Lorinser. These rims are designed for smaller tire sizes, which is suited for driving in winter. The RSK8 black alloy wheels have a price tag of around $13,000 without the tires.