Giancarlo Perlas
May 26, 2016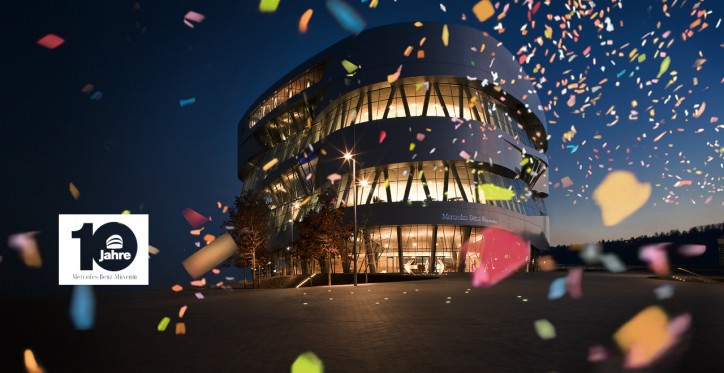 The Mercedes-Benz Museum just celebrated its 10th year last May 19th. As part of its yearlong commemoration of its inauguration, it announced special events dedicated for fans this coming June 4 and 5.
According to the Global Media site of Daimler, the anniversary weekend of Mercedes Museum will be held near the gates of the Untertürkheim plant. The key parts of the event include children's party, vehicle parade, Food Truck Festival and a variety show on the stage. On the said dates, attendees will be treated to a free entrance.
130 Years of History of Mercedes
The Mercedes-Benz Museum features the colorful history of the brand it represents. It houses all the special vehicles produced by the three-pointed star brand within the period of 130 years.
The company said that more than 120 classic Mercedes-Benz models will be showcased on the fourth. Among them are the memorable production autos of the brand as well as the race cars that truly made a mark not only in the record books of Mercedes but also in motorsport history. On the following day, public service vehicles bearing the three-pointed star marque will be displayed. The units include a fire brigade, paramedic, police, and technical relief vehicles.
Also on the said Sunday of the event, the Mercedes-Benz Classic Mile will be held, which shows off the historical autos of the museum up close to the spectators. To name a few, some of the special treasures of Mercedes that will go out in the parade are the 1904 Mercedes Simplex, Silver Arrod W 196, and the Mercedes-Benz C111 prototype that never made it to mass production.