Giancarlo Perlas
May 20, 2016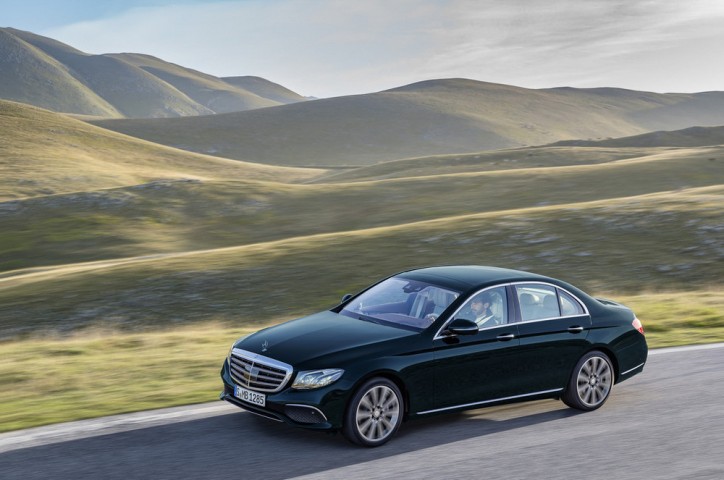 The Mercedes-Benz E-Class is not only forever changing the way we look at sports sedans, but also how we can be visibly impressed by its latest video brochure. True to form, the video speaks about the E-Class' spectacular "Intelligent Driving" that promises an autonomous driving experience.
Reportedly the most technologically advanced vehicle on the road today, the brochure boasts of the E-Class' Optional Driver Assistance Package Plus, which makes use of 360-degree cameras, radars and sensors to prevent accidents.
This package includes Active Blind Spot Assist, Distance Pilot Distronic, Standard Active Brake Assist, Active Brake Assist with Cross-Traffic Function, Evasive Steering Assist, and Active Lane Keeping Assist.
The E-Class isn't only safe to use, it's self-aware too as it makes use of the Drive Pilot System, which can read and interpret road markings and adjust to the flow of traffic based on the speed of the cars on the road. The system allows an extended period of no interference from the driver.
Under the hood, you'll find a performance-ready car. For the E300 and E300 4MATIC, you'll find a 2.0-liter inline-4 engine, 9G-Tronic automatic transmission with dynamic select with drive driving modes. These can come with optional driving assist system such as Steering Pilot and Active Lane Change Assist.
On the exterior, the E-Class has a striking front and rear designs, new headlights and radiator grille, as well as an optional 18-inch wheel. Inside, the E-Class is exuding with elegance, sophistication and technological innovation.
As the video said, every detail in the E-Class was well-thought of, and appeals to our need for an almost perfect car.