Peter Parcon
May 30, 2016
Since the SLS may be the last Black Series model built by Mercedes-Benz, industry watchers were expecting the luxury vehicle manufacturer to create a new set of Black Series models in the future. One possible Black Series that may come out in the future is the Mercedes-AMG C63 Coupe Black Series, which was rendered by Theophilus Chin, as shown on a report from autoevolution.com.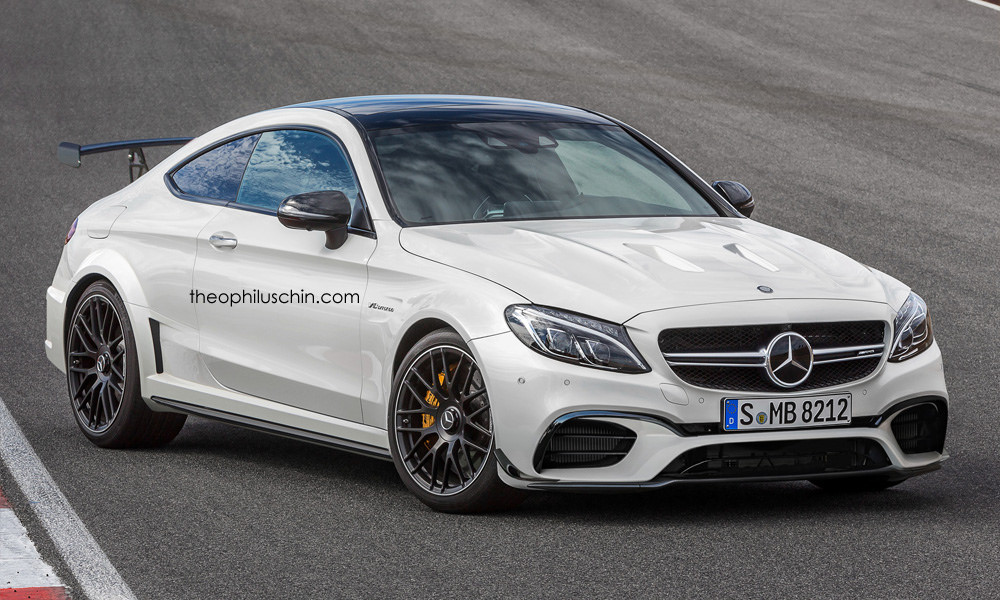 This imaginary C63 Coupe Black Series is inspired by the previous Black Series C63, which came with an aero kit, modified bonnet and wheels. The luxury Coupe also has a DTM-style rear wing, carbon fiber front spoiler and large side skirts. But, the design is just one component industry watchers are interested in since they also want to know the performance of this imaginary piece of engineering marvel.
The engine may be the same 4.0-liter twin-turbo engine offering 510 HP of power. The 4.0-liter engine actually has a lot of potential in terms of power output. Reports have indicated that the E63 may get a unit that is capable of producing 605 HP of power. But, the unit used on the C63 Black Series may have a similar performance as the Brabus Rocket, which is quite impressive. Since its power output is at least 600 HP, it will be necessary for the Mercedes-AMG C63 Black Series to feature uprated set of brakes and suspension system.