Giancarlo Perlas
May 17, 2016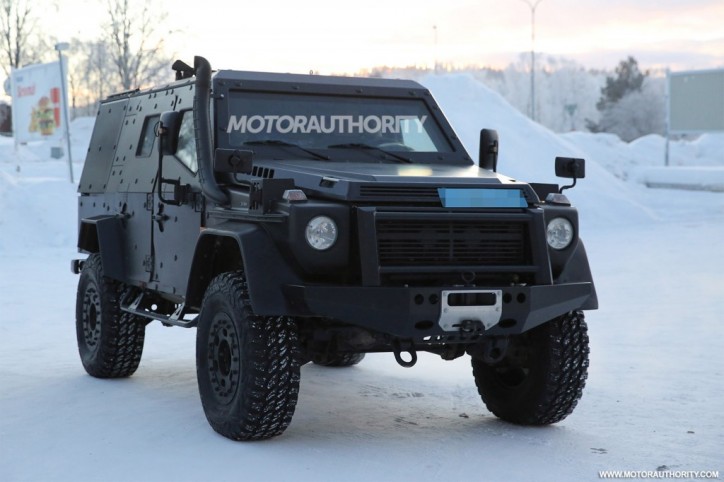 Can military vehicles be any cooler than this? Recent spy shots revealed that Mercedes-Benz is working on a new version of its G-Class-based Light Armored Patrol Vehicle, or the LAPV.
These vehicles are especially developed for military use, so its major features would remain to be an upgraded armor protection and boosted suspension system, among other things, of course.
The last LAPV, called the LAPV 5.4, was introduced back in 2008. Since then, the company has been silent about any plans to upgrade the LAPV. That ends now, of course. Its newest successor has recently been spotted going through a cold-weather testing near the Arctic Circle. That's a welcome scene for every military force that has been waiting for the new LAPV.
The latest Mercedes-Benz G-Class LAPV will be aptly called LAPV 6.1 series, the name patterned after the weight of the vehicle in tons. It is expected to debut in about 12 to 24 months, and will come in either an SUV or pickup truck bodystyles. Under the hood, we should be expecting a 6-cylinder diesel engine.
First previewed in 2010 by the G-Wagon LAPV 6.X concept, the 6.1 series' main modification from its predecessor would be the use of portal axles—the same ones used on the Mercedes-AMG G63 6×6 and the current ones on the G500 4×4².
The change will ensure the series has extra ground clearance, which is perfect for taking the vehicles on rough and brutal terrains.
Reports said that Germany's Bundeswehr military force has already tapped Mercedes for an order of the series.