Ryan Joseph Ramos
May 29, 2016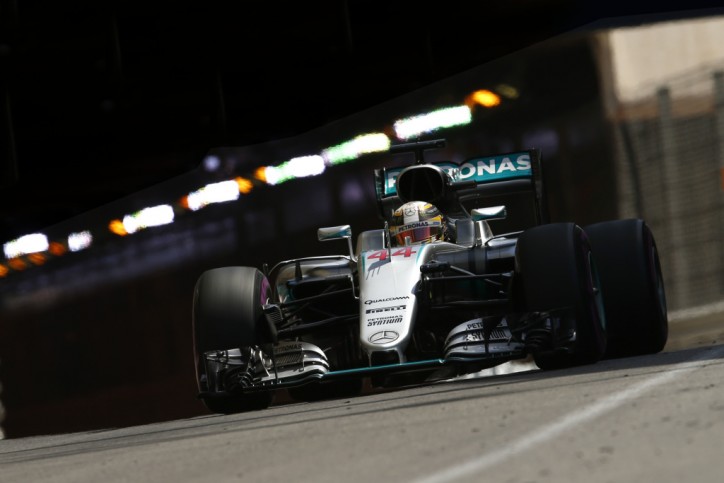 Lewis Hamilton finally managed to win a race in the 2016 Formula One season, with a solid victory ahead of Daniel Ricciardo at the Monaco Grand Prix. This was an exceptionally important outing for Hamilton after his fateful crash with teammate Nico Rosberg at the opening lap of the previous race.
Hamilton was able to hold on to the first spot thanks in part to a pit stop blunder by Red Bull in lap 33, with the pit crew apparently not ready to receive Ricciardo and thus costing the driver a considerable amount of time.
The other Mercedes car of Nico Rosberg, who was earlier ordered to let Hamilton pass through, could not get past Fernando Alonso's McLaren for P5 and just at the last second had to give up sixth to Nico Hulkenberg. Rosberg finishing in seventh place means that Hamilton has now cut Rosberg's lead in the standings to a mere 24 points.
Rosberg just did not have the pace in the race, so the team orders make sense. Still, it could not have been easy for the German driver, who needed a bounce-back outing just as much as Hamilton did after that debacle in the last race.
Sergio Perez took the third podium slot, making it a real solid race for Force India. In fourth place is the Ferrari of Sebastian Vettel, followed by Alonso and Hulkenberg. The hero of the last race, Max Verstappen, suffered a crash so only one of the two Red Bulls made it to the chequered flag. Ricciardo moves into third place in the standings behind Hamilton and ahead of the idle Kimi Raikkonen, who did not finish in this race as well.
The next race is the Canadian GP, which Hamilton has won four times and at which Rosberg has never triumphed. We all expected Ferrari to contend, but it seems like Red Bull is suddenly now the dark horse to challenge Mercedes in what has been a fairly surprising 2016 F1 season.