Giancarlo Perlas
May 26, 2016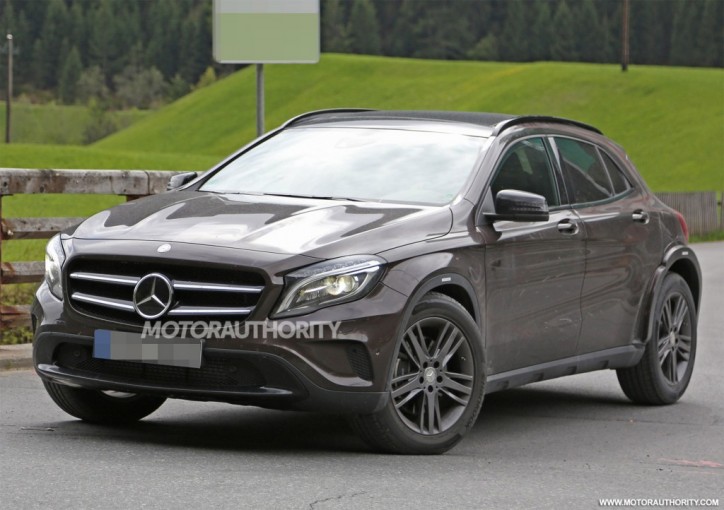 It looks like Mercedes-Benz has some new offering for us. Reports indicate that the company is testing out what is believed to be its contribution to the compact SUV crossover segment.
Merc already has the GLA for this segment. However, the GLB will reportedly be more rugged and larger. Its style will also be influenced by the iconic G-Class. Or at least, that's what we're hearing around the auto industry circle.
The Ener-G-Force concept at the 2012 Los Angeles Auto Show hinted of what we should be expecting from the new GLB.
It might look a bit like the bodystyle of the GLA, but there are mechanicals hidden underneath it. There's also a wider track and a stretched wheelbase as evidenced by the additional panel at the leading edge of the rear wheel arch.
According to sources, the new mechanicals come from the next-generation version of the current MFA or Modular Front-Drive Architecture platform for front-drive-based compact cars. The new platform, also called MFA2, will allow the GLB to be lighter in weight.
It will also have more capacity for a range of drivetrains. We should be seeing this platform in 2018 for the next-generation A-Class, giving Merc enough time to perfect the system just in time for the 2020 GLB.
Another brand to use the MFA2 platform is Infiniti. The brand will be using it for the next-generation compacts. Both Infiniti and Merc will be producing the MFA2-based cars in a plant in Mexico, Europe and China.
The GLB along with the next-generation B-Class will be using the largest version of the platform, which can allow car designers to put in three rows of seats (the last one to be foldable, of course, for additional compartment space).
The GLB should be debuting sometime in 2018, but it won't likely be on sale in the US as a new model until 2020.