Peter Parcon
April 30, 2016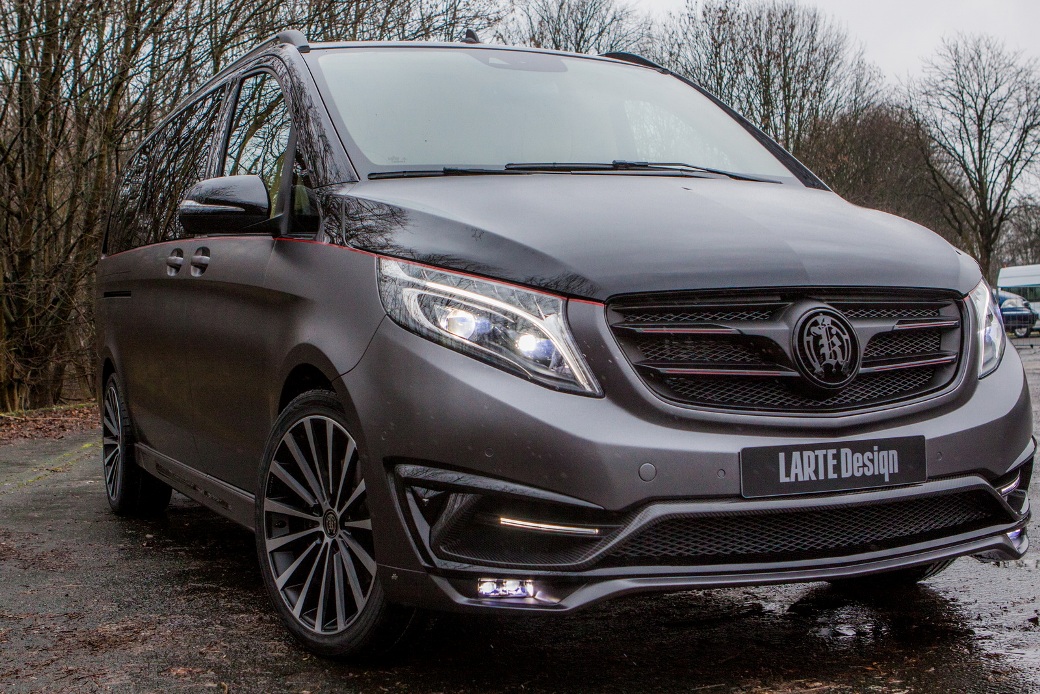 People who consider the Mercedes-Benz S-Class as the preeminent luxury vehicle in the market have not seen the enhancement made by Larte Design on the Mercedes-Benz V-Class. The light van of the German luxury vehicle manufacturer was modified by the tuner to make it look like a business jet on wheels, as shown on a report from carscoops.com.
The spacious interior cabin of the V-Class made it ideal for Larte to convert it into a custom well-appointed lounge that was dubbed "Black Crystal." The customization of the interior coach of the V-Class provided by Larte is typically made by customizers and tuners for public officials and high-profile business executives.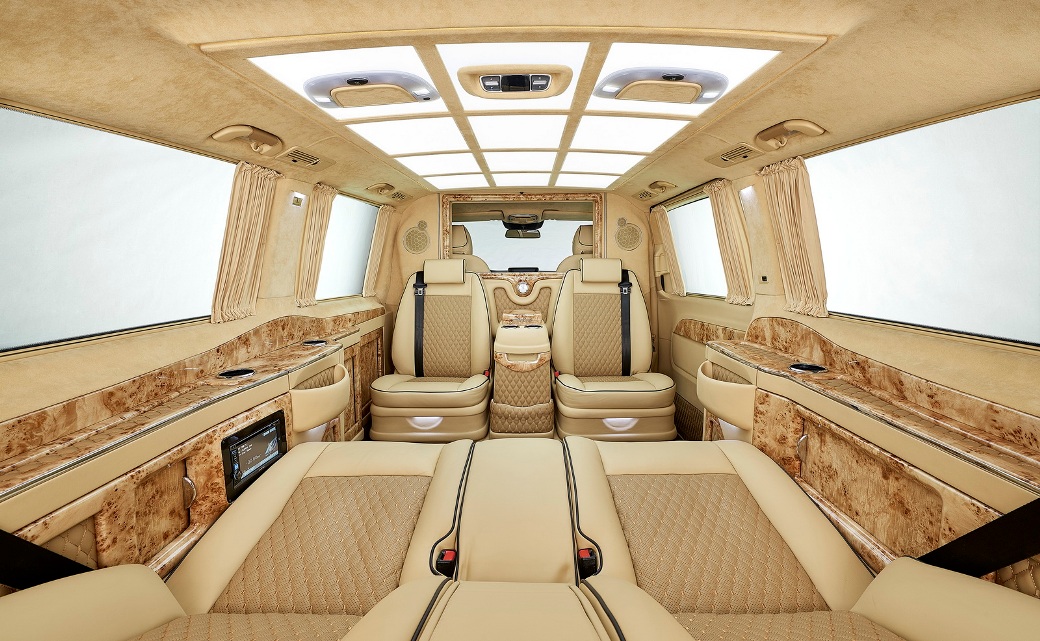 Their work essentially moves the rich and famous from business functions, concerts and meetings in style. These customizations provide VIPs all the luxuries and comfort typically offered for the most demanding individuals. Due to this, Larte provided the Mercedes-Benz V-Class with a lavish body kit designed to enhance the stylish appeal of the luxury van.
The body kit consists of new front and rear bumpers featuring composite materials and adorned with carbon fiber components. A pair of black Swarovski crystals installed on the front bumper highlights these customizations on the V-Class. The crystals also reflect the name given by Larte on the tuning package.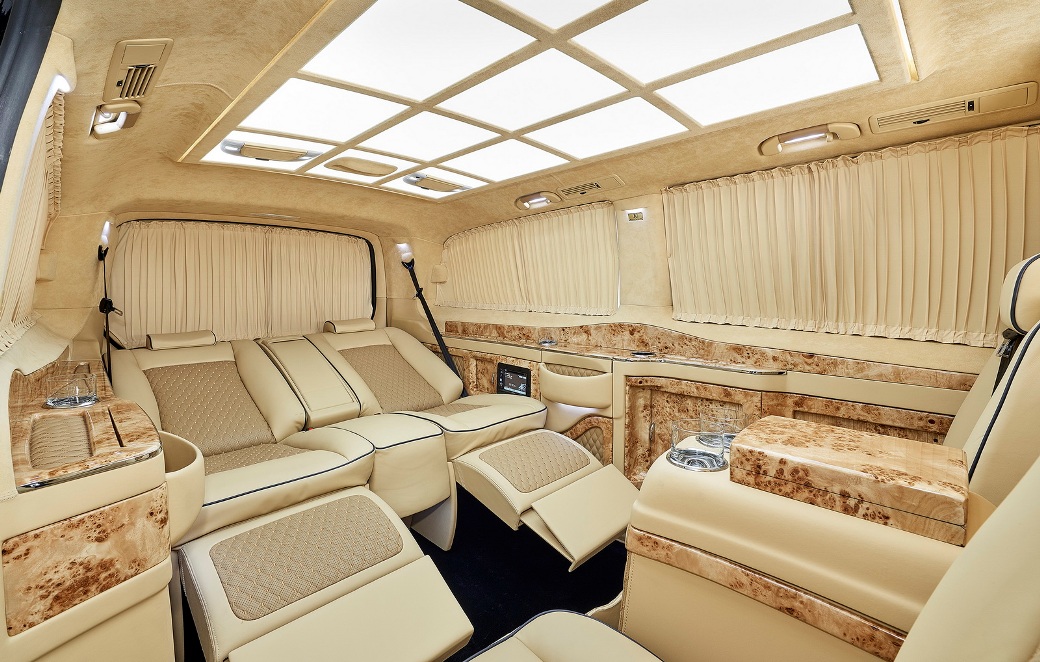 The tuning specialist also provided the Mercedes-Benz V-Class with a number of other enhancements, including the latest optics developments, like a set of fog logs featuring dual optical elements, and a set of LED daytime running lights, which is one of the signature design features of Larte Design.