Peter Parcon
April 27, 2016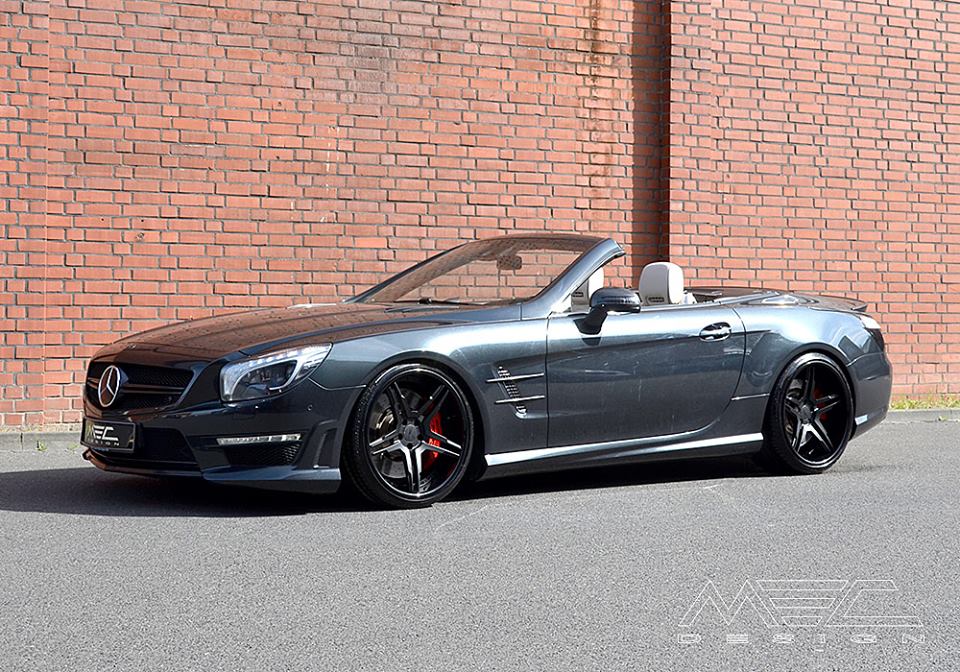 A number of industry watchers may not have any affinity to the Mercedes-Benz SL63 AMG, but the work of MEC Design on the roadster may be enough to compel them to give it a second look, as shown on a report from motorward.com.
The styling treatment given by the German tuning specialist on the SL63 AMG may convert some of the critics of the luxury roadster. Even though the tuner did not give the SL63 AMG a complete makeover, it was enough to make it look somewhat impressive. The look of the MEC Design-tuned SL63 AMG was enhanced even without completely transforming it.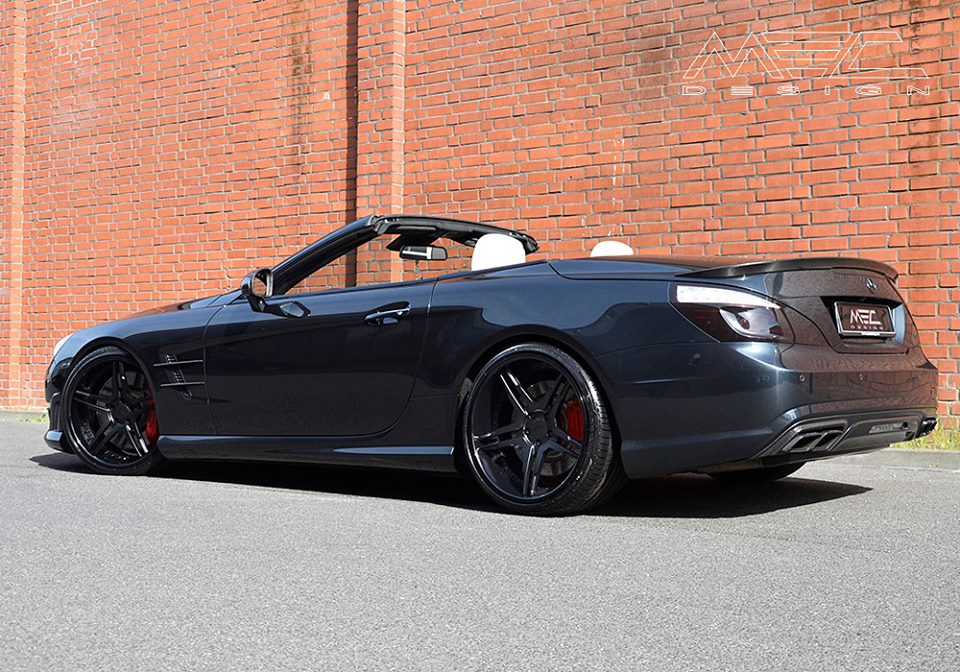 MEC Design used a number of rather simple components to make the improvements. The first thing they gave the SL63 AMG a set of 20-incg MEC Type CCd5 matte black wheels. On their own the wheels make the SL63 AMG look remarkable. The tuning specialist later gave it a lowering module that essentially enhanced the look of the rims under the sizable fenders of the luxury vehicle.
MEC Design topped it off with the installation of a rear spoiler and a carbon fiber diffuser. The SL63 AMG features a 5.5-liter twin turbo V8 engine offering 550 HP of power. One thing that can be added to this Mercedes-Benz SL63 AMG is the exhaust system of MEC Design, which can further improve the performance of the luxury vehicle.