Giancarlo Perlas
April 5, 2016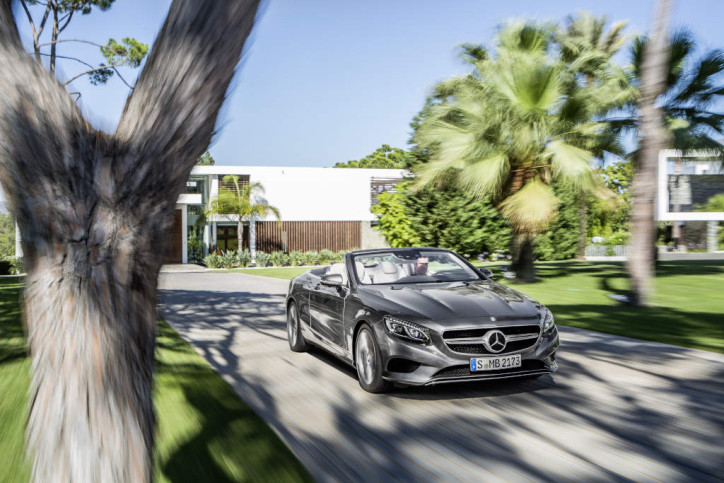 More about the specifications of the Mercedes-Benz S-Class Cabriolet have been released. The pricing of the convertible was also revealed by Auto Express.
According to the source, the starting price of the stylish S-Class Cabrio is at £110,120. The car will have three models to choose from upon release. There's the standard version and two Mercedes-AMG variants.
The first in the selection is the Mercedes-Benz S500 Cabriolet. The convertible carries a 4.7-liter biturbo V8 engine capable of producing up to 449 bhp. It can sprint from zero to 62 mph in just 4.6 seconds.
Next is the Mercedes-AMG S63 Cabriolet costing £135,675 that has a 5.5-liter biturbo V8 engine possessing up to 577 bhp. The power brings the zero to 62 mph acceleration of the auto to 4.2 seconds.
Lastly, the Mercedes-AMG S65 worth £192,805 gets the 6.0-liter biturbo V12 engine. The unit takes the power of the car to a whopping 621 bhp. The zero to 62 mph run of the is 0.1 second quicker than the S63.
Each model has an electronic limiter that governs its top speed at 155 mph. However, getting the optional AMG Driver's package for £2,760 in the S500 and £765 for the two AMG models raises the max speed to 186 mph.
Standard on all the models are the 19-inch alloy wheels, air suspension, adaptive high-beams, LED lights, satellite navigation system featuring a 12.3-inch screen, airscarf neck heating, heated and ventilated high-class leather seats, and automatic boot separator.
Both the S63 and S65 offer new front splitter, grille, tailpipes in chrome finish, exhaust system and sound system. But exclusive on the S65 are Swarovski-embedded lights, heated steering wheel, 23-speaker sound system and 20-inch alloy wheels.