Peter Parcon
April 25, 2016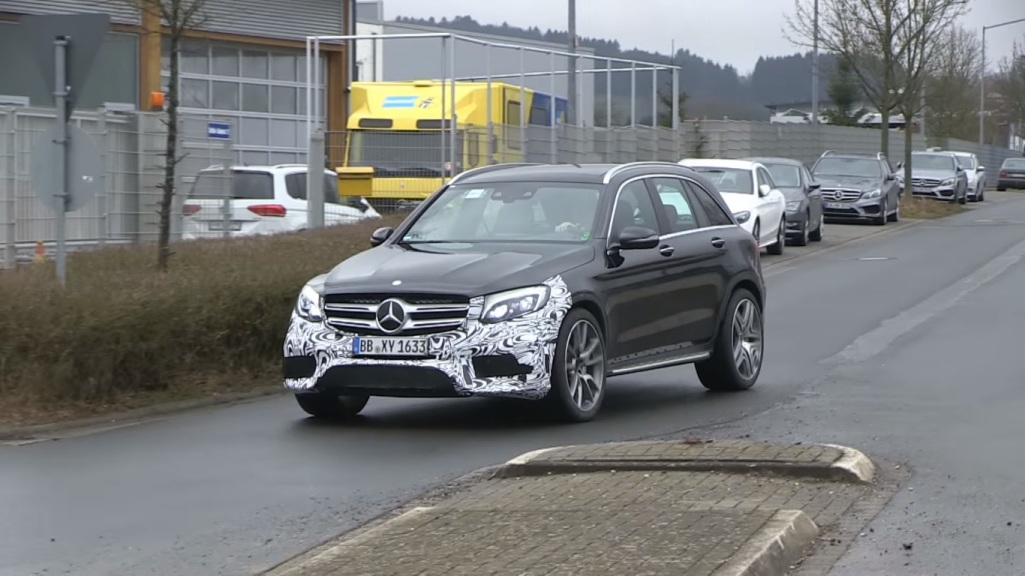 The test mule of the Mercedes-AMG GLC 63 was spotted recently, but it was disguised as a GLC 43, as shown on a report from worldcarfans.com. The GLC 43 was unveiled by the luxury vehicle manufacturer around a month ago. When it was unveiled it was the range-topping model of the luxury compact crossover.
While the prototype spotted on the road recently has a similar appearance as the GLC 43, it features a 4.0-liter twin turbo V8 engine rather than the 3.0-liter twin turbo V8 of the GLC 43.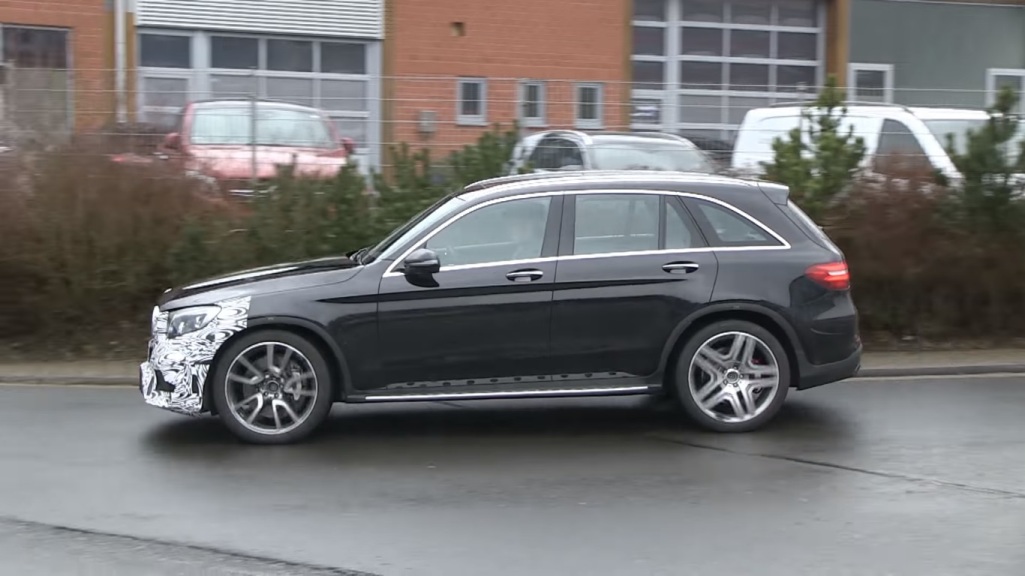 The engine is not the same one used on the C63 based on a pronouncement by Tobias Moers last month. The Mercedes-AMG head revealed that the GLC 63 will feature the engine of the E63. Due to this, it is expected to have more power and torque since the upcoming E63 S will feature an engine offering 612 HP of power and a torque of 626 lb-ft. While the range-topping Mercedes-AMG GLC 63 will not have similar figures, it is still expected to have more power than the 510 HP offered by the C63 S.
The nine-speed automatic transmission system of the E63 AMG will also be used on the GLC 63. The transmission system will be linked to a newly developed all-wheel-drive 4MATIC system of Mercedes-AMG. Moers said the new all-wheel-drive system was designed to facilitate drift and offer the feeling of a rear-wheel-drive vehicle.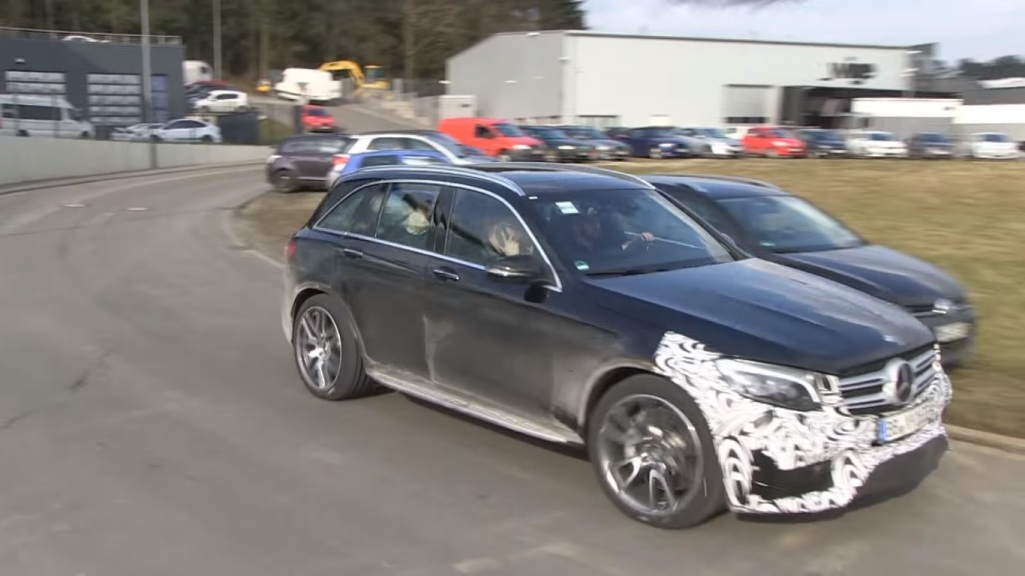 Even as the performance of the Mercedes-AMG GLC 63 remains to be seen, it is expected to offer better acceleration compared to the GLC 43, which can accelerate from 0 to 60 mph within 4.8 seconds. The top speed is also expected to be better compared to the GLC 43, which has an electronically-limited top speed of 155 mph. Since the new E63 S is expected to accelerate within 3.5 seconds, the acceleration of the GLC 63 will likely be very fast.
The Mercedes-AMG GLC 63 is expected to be officially unveiled near the start of next year to be followed by the launch of the GLC 63 Coupe.