Giancarlo Perlas
April 13, 2016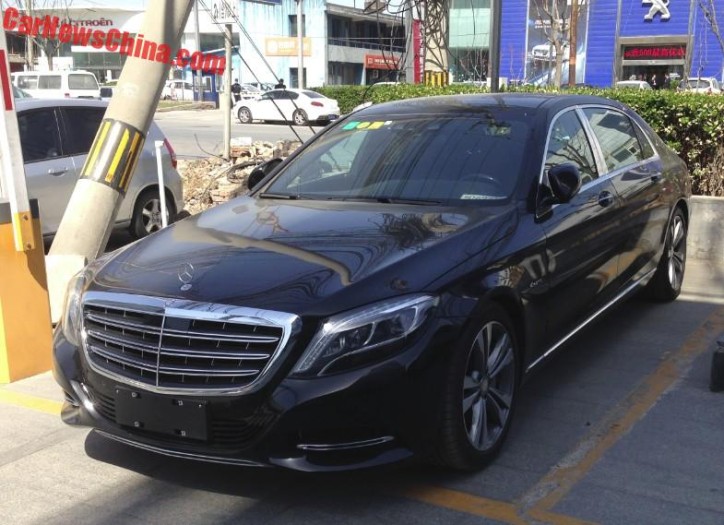 It seems like the Mercedes-Maybach variant does not only include the S500 and S600 models. Apparently, there also exists an S400 version of the ultra-luxurious S-Class.
Early this month, a China-based automotive news website featured some pictures of the Mercedes-Maybach S400 4MATIC, which were taken in Beijing. According to the source, the model is only exclusive in the Chinese market. It's no wonder why many of us outside that Asian country haven't heard about it before.
Based on the source, the Mercedes-Maybach S400 is powered by a 3.0-liter biturbo V6 engine. The power unit produces 333 hp and 480 Nm of torque. The output of the car comes from all four wheels and is distributed via a seven-speed automatic transmission gearbox.
The report added that the pricing of the Mercedes-Maybach S400 starts at 1.43 million yuan or $229,000. That's more than double the 2.88 million yuan or $462,000 price tag of the Mercedes-Maybach S600 in the same country, which is only available in rear-wheel drive.
The post claimed that reason for the downsized engine of the car is due to taxes. In China, the taxes of autos with engines over four liters can be very expensive. As a result, Mercedes decided to offer something in its Maybach sub-brand that will somehow address the issue.
So far, the article said that the Mercedes-Maybach S400 4MATIC had been warmly welcomed by rich Chinese buyers. It added that the car is more common than its other models. The four-wheel drive system of the auto is an attractive alternative to consumers too, especially in the northern region of the country where winters can be very cold and snowy.