Giancarlo Perlas
April 21, 2016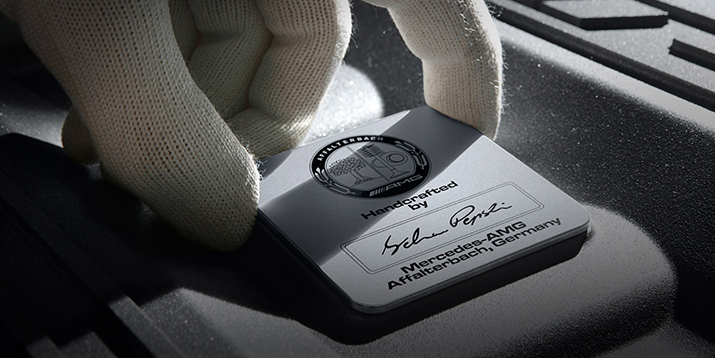 Mercedes-AMG is famous for its "One Man—One Engine" philosophy.  That means in every engine coming from its assembly line is one guy responsible for its entire assembly.
Early this year, Sidney Hoffmann, known for the TV show "Die PS Profis," got himself a brand-new Mercedes-AMG C 63. Being an embodiment of the brand's slogan, the name of the man responsible for putting together the car's engine is etched on the power unit's nameplate. The name in the said unit says, "Patrick Vogel."
Out of curiosity, Hoffmann invited Vogel over a "cuppa" to discuss with him matters pertaining to the manufacture of his auto's AMG engine. The TV star went as far as to release a YouTube video to make sure that his appeal reaches the AMG guy.
Watch the video below:
Recently, Vogel responded to the message of Hoffman. He respectfully declined the invitation as he was already working on another engine. However, he was kind enough to demonstrate the entire process of creating an AMG engine.
Here's the answer of Vogel in a YouTube video posted in the Mercedes-Benz channel:
A Glance at the Mercedes-AMG C63
The Mercedes-AMG C63 carries an AMG 4.0-liter twin-turbo engine, which is also found in the Mercedes-AMG GT. Adhering to the "One Man—One Engine" philosophy of its maker, its power unit is configured to deliver up to 476 hp. The output propels the car from zero to 100 km/h in just 4.1 seconds, and gives it a top speed of 250 km/h up to 290 km/h with the optional AMG Driver's Package.
The auto holds a combined fuel consumption of 8.2-liter per 100 km/h. Its combined carbon dioxide emission is only 192 grams per kilometer.