Giancarlo Perlas
April 21, 2016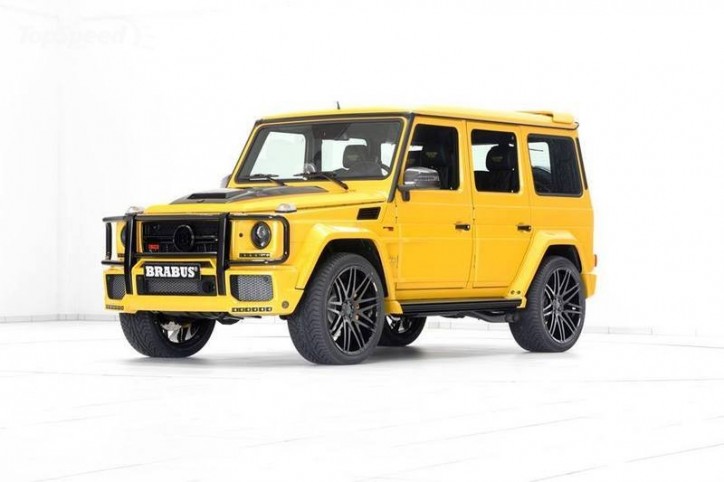 The Brabus tuning program has always churned out pretty strong variations of rugged-performance machine. At the core of the Widestar is the Mercedes-AMG G63, but Brabus made it less imposing though with that extra splash of vibrancy.
Dubbed the G700 Widestar, this one has changed on both exterior and interior according to TopSpeed. It has a set of new wheels, an upgraded engine. And although black would look better on the G63, Brabus' tuning program gave the bulky SUV a more exciting personality.
Where Brabus made the most modifications is the exterior. One won't be able to take off their eyes from the bright yellow paint finish, officially called the Solar Beam, that Brabus draped the Widestar in.
The color may not exactly be something everyone would be fond of, so if you can look past that, you'll notice that there are few modifications on the SUV's exterior.
There is a solid black carbon fiber hood scope that sits on top of the hood that gives the engine more room to breathe. It also has a new black grille, classy bullbar, an extra set of LED running lights, a redesigned bumper, new taillights and a rear fixed wing.
To finish the upgraded look, the G700 Widestar received the Brabus badges and a new set of 23-inch forged wheels shod in Yokohama tires.
Keeping in line with the theme of the exterior, the cabin was given the Brabus treatment. Black leather can be found on the entire surface of the interior. The yellow stitching in the seats and door panels add contrast. There are also new floor mats and pedals.
Brabus also gave the AMG G63 a power upgrade. It didn't specify what, but it looks like the B 63S 700 kit, which is made up of a pair of Brabus-built turbochargers, each coming with a larger compressor unit, a new downpipe measuring 2.96 inches, and low back pressure metal catalysts.
The tuning program also included low-temperature color, boost tubes, and a gold heat reflection for the intakes. This G700 Widestar gives off 690 horsepower and 960 pound-feet of torque. It can go 0-to-62mph in 4.9 seconds.
There's no mention of the price yet, but similar program was priced at $300,000.