Giancarlo Perlas
March 6, 2016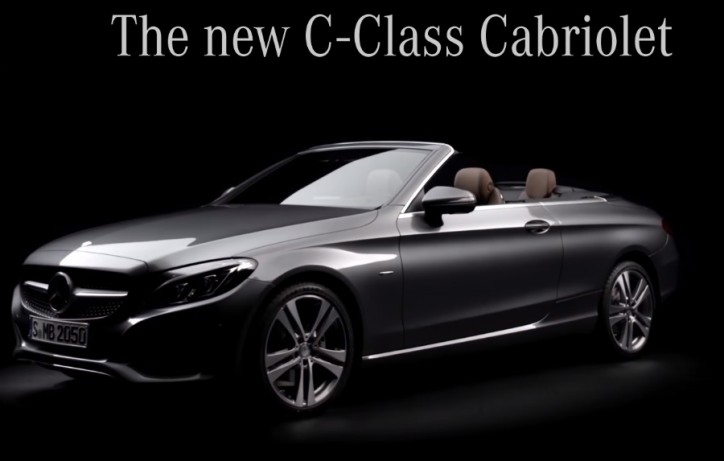 A few days ago, Mercedes-Benz released the official trailer of the C-Class Cabriolet in its official YouTube Channel. The video highlights the amazing body work of the car as well as its stunning open roof driving features.
The Mercedes-Benz C-Class Cabriolet is the latest addition to the wide range of products offered by the three-pointed star brand. The car was unveiled in the eve of the 86th Geneva Motor Show this March after months of heavy anticipation from the fans of the brand.
Based on the description of the video, the C-Class convertible is available in eight engine variants. Five of its models will be running on petrol, two models will come with diesel-powered engines, and the other will be the range-topping AMG model.
As a recap, the C-Class Cabrio range starts with the C180 model that has a 156 hp output. The highest output comes from the Mercedes-AMG C43 4MATIC with 367 hp.
In between the said units are the C200 with 184 hp, C220 d with 170 hp, C250 with 211 hp, C250 d with 204 hp, C300 with 245 hp, and the C400 4MATIC with 333 hp. The models from the C180 up to the C300 are equipped with inline-four engines. The C400 up to the AMG C43 each have the V6 power unit.
In the video, both the C400 and the AMG C43 models of the C-Class Cabriolet were featured. It shows the car in blue and black finish too. Then it provides a closeup of the interior elements of the auto.
Hit play to watch the new video trailer of the Mercedes-Benz C-Class Cabriolet below: