Giancarlo Perlas
March 16, 2016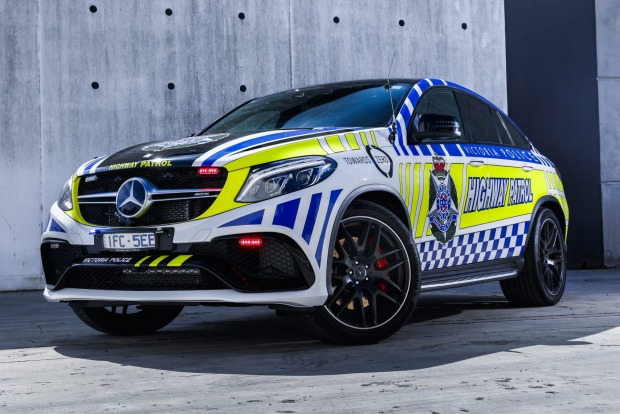 Victoria Police will get a new car, which happens to be a Mercedes-AMG GLE63 Coupe. The interview of Assistant Commissioner Doug Fryer with Drive revealed that the decision to acquire the SUV coupe from the luxury car brand is to promote in-car safety. The vehicle will also be used for hot pursuit operations.
On-board the SUV priced more than $200,000 in Australia are safety features like the lane keep assist, ABS brakes, blind spot warning, collision warning with auto braking system, skid control, stability control, rain sensing wipers, and attention assist.
Basically, the police wanted to serve as a role model in encouraging car buyers to prioritize car safety above all other considerations when purchasing an auto. Fryer noted that fatalities or serious injuries on the roads of Victory could be significantly reduced by a third overnight if everyone will drive the safest cars they can afford.
Aside from safety, the handcrafted petrol AMG 5.5-liter biturbo V8 engine of the GLE63 Coupe is ideal for chasing bad guys on the road. It is capable of producing up to 430 kW and 760 Nm of torque. The power is distributed through a seven-speed automatic gearbox, letting the compact SUV sprint from zero to 100 km in just 4.2 seconds.
Those attending the 2016 Formula One Australian Grand Prix will have the chance to catch a glimpse of the Victoria Police's Mercedes-AMG GLE63 Coupe as it will be put on display there.
Check out some of the photos of the coolest police car in all of Australia in the gallery below: