Peter Parcon
March 29, 2016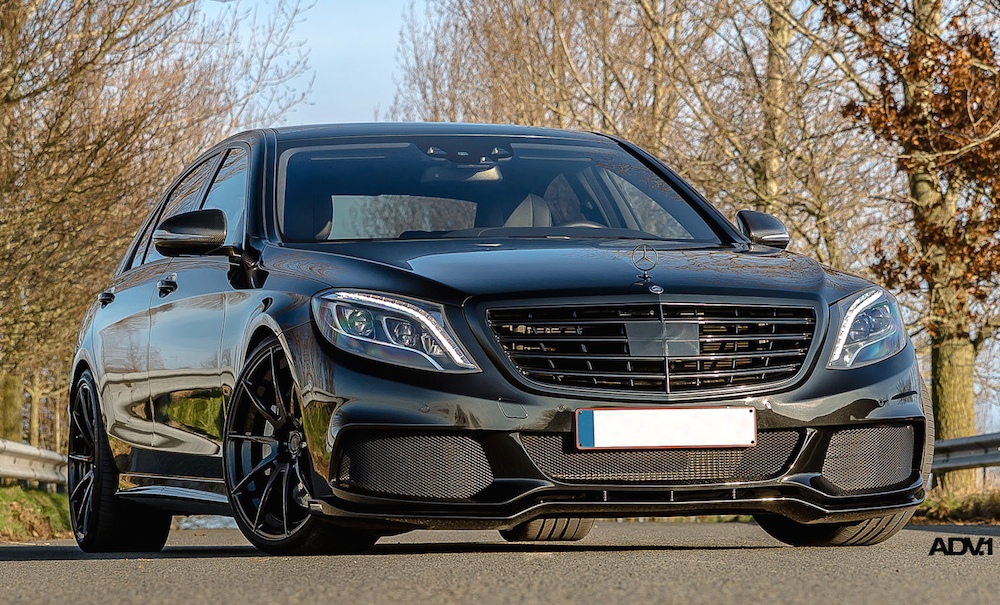 The aggressiveness of a Mercedes-Benz S63 AMG can be highlighted when it comes in a black color theme. When the S63 AMG comes in black, it is not difficult to give it a number of cosmetic enhancements. These enhancements coupled with the aggressiveness look of a black S63 AMG will have a rather notable result.
A black S63 AMG was given a set of ADV1 Wheels recently by RS-Quattro, as shown on a report from motorward.com. The black color theme shows the remarkable elegance and visual appeal of this particular S63 AMG, which is enhances its overall design. The prominent wheels made it look better particularly with the meticulous adjustments to the ride height of the luxury vehicle.
The rims given to the S63 AMG are ADV10 MV1 CS rims measuring 21 by 9 inches in front and 21 by 10.5 inches at the back. They had a dark-colored finish called Liquid Smoke. Despite its rather simple design the ADV1 wheels definitely complement the overall design of the luxury vehicle.
The 5.5-liter twin-turbo V8 engine of the S63 AMG offers a power output of 585 HP and torque of 900 Nm. The aggressive appearance of the Mercedes-Benz S63 AMG is highlighted by its bespoke sills and bumpers from AMG along with its exceptional interior.