Giancarlo Perlas
March 9, 2016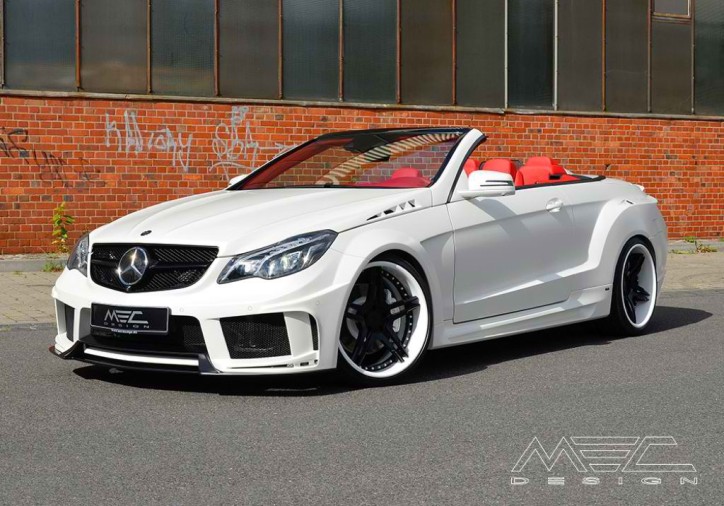 In December 2014, MEC Design teased its new body kit for the Mercedes-Benz E-Class Cabriolet. The tuner baptized it as Project Cerberus. On January 12 the following year, it was made available for customers.
According to Motorward, MEC Design recently revealed a customized version of the Mercedes-Benz E-Class Cabriolet. The car still carries the Cerberus kit but revisions have been introduced to refresh the package for the present year.
Compared to the older E-Class convertible with the Cerberus kit, the new package offers a milder look. The updates can be found in the auto's bumpers, front spoiler lip, diffuser, tailpipes, fenders, side skirts, and hood. The specialist also offers customers an optional set of LED headlights.
Buyers can go for new wheels too for improved performance and style. The MEC Design CCd5 wheels from the meCCon Series can be fitted to the cabriolet. It comes with 20-inch size wheels wrapped in 245 section tires in front and 325 in the rear.
Customers can choose among the different materials for the interior of the car. Included in the selection are the Lamborghini Nappa Red leather for the upholstery and the floor mats, Alcantara red for the steering wheel, and red carbon fiber accents.
Moreover, the suspension, brakes, and muffler of the E-Class convertible are upgraded for better driving pleasure.
Despite the toned down appearance of the E-Class Cabrio with the Cerberus kit, it remains imposing to look at. Overall, it still embodies sporty and muscular elements.
MEC Design Mercedes-Benz E-Class Cabrio Pictures
Check out the photos of the Mercedes-Benz E-Class Cabriolet personalized by MEC Design in the gallery below: