Peter Parcon
March 27, 2016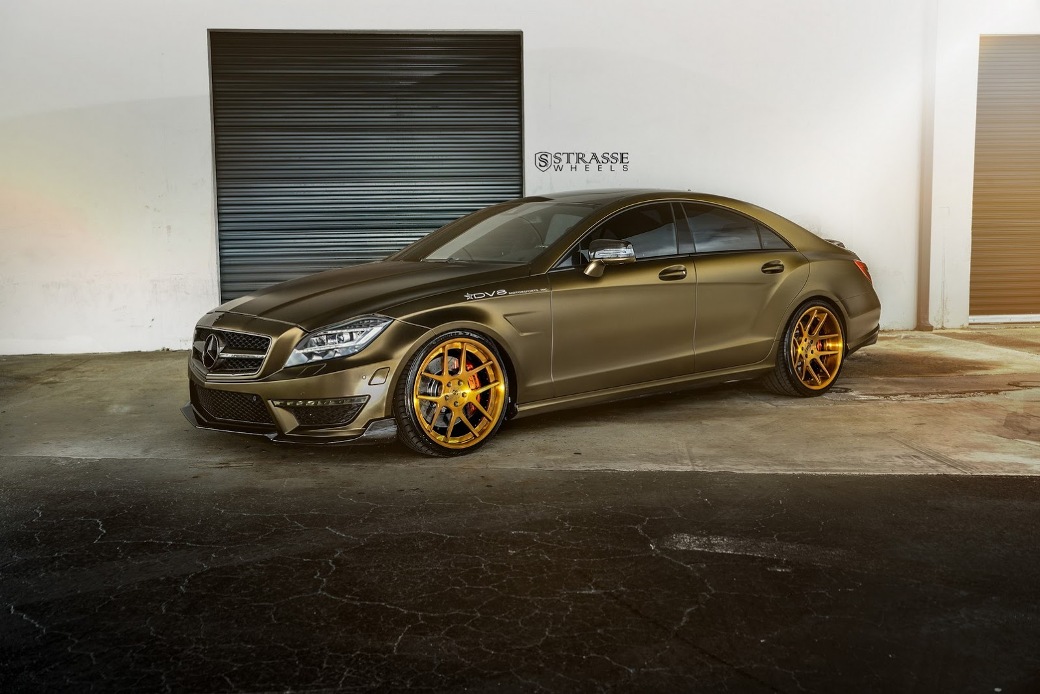 Strasse Wheels wanted to show off its SM5 Deep Concave wheels and they wanted to show it off with style. Due to this, the forged wheels manufacturer selected the Mercedes-Benz CLS63 AMG, as shown on a report from carscoops.com.
Strasse Wheels gave this particular CLS63 a notable description, the "Bronze Masterpiece." The CLS63 AMG was the handiwork of DV8 Motorsports, which provided it with a custom matte wrap, bronze shade finish, front splitter, rear spoiler and rear diffuser from Renntech. Renntech also gave the car a stage 2 tuning along with a muffler delete.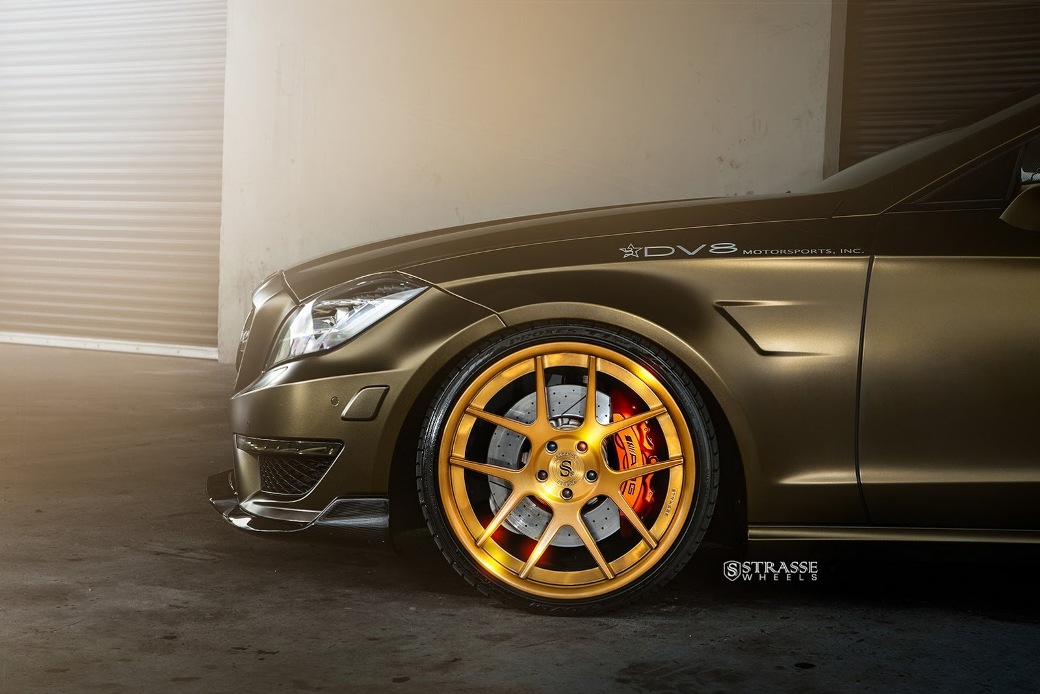 The tuning increased the power output of the engine to 679 HP while the torque went up to 774 lb-ft giving it a performance to match its attention-grabbing appearance. The notable stance of the CLS63 AMG is mainly due to its KW coilover suspension and the SM5 Deep Concave wheels measuring 20 by 9 inches in front and 20 by 11 inches at the back. The gold-bronze finish further enhances its look.
Strasse said the SM5 Deep Concave on the Mercedes-Benz CLS63 AMG can be customized and is available in sizes between 18 inches up to 24 inches. It also comes in a number of color options. Customers can also take advantage of other options, including appropriate tires as well as a Tire Pressure Monitoring System.