Peter Parcon
March 18, 2016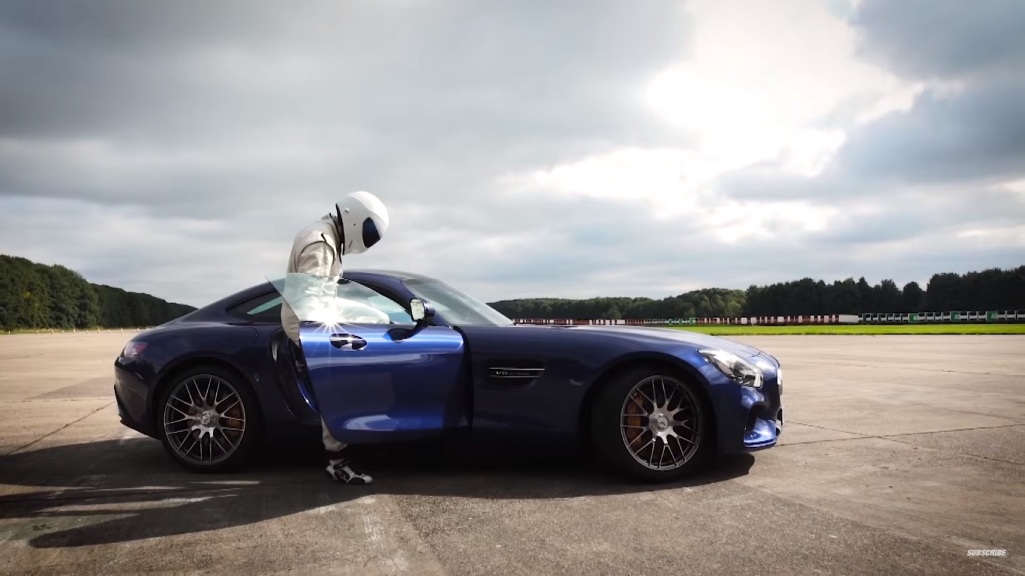 The Mercedes-AMG GT S is an engineering marvel in itself with its 4.0-liter bi-turbo V8 engine offering 510 HP of power. These figures were put to a test recently against the Porsche 911 GTS, as shown on a report from autoevolution.com.
The guys over atop Gear wanted to test the performance of the two sports coupes in a straight line drag race. It should be noted that the two sports coupes are produced by auto manufacturers based in Stuttgart. But, this is probably one of the few things they have in common.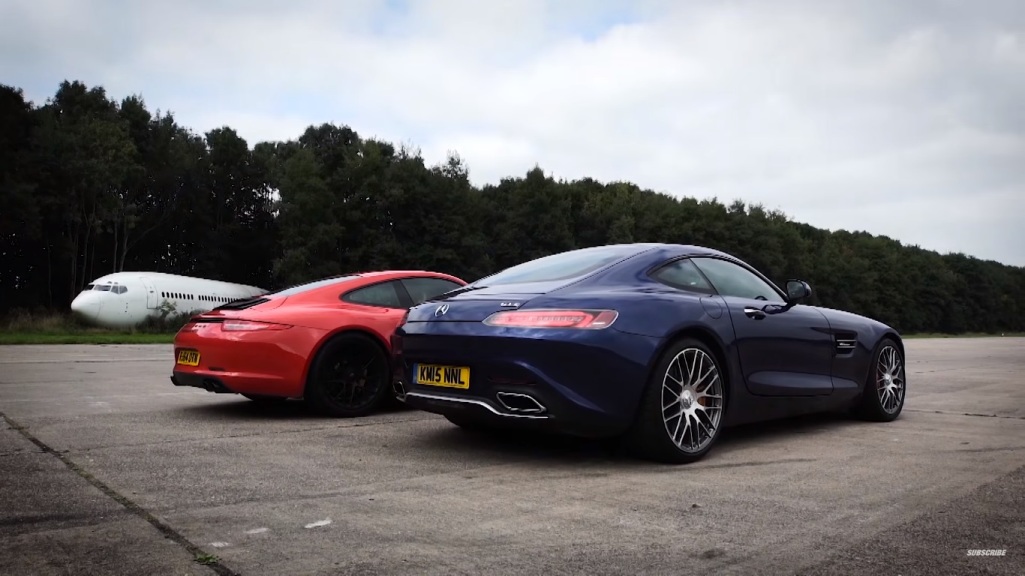 The 911 comes with a 3.8-liter V6 engine offering 430 HP of power, which puts it at a disadvantage to the AMG GT S. While it is lighter by around 125 kilograms, the AMG GT S offers more torque than the 911 GTS. The AMG GT S is also faster compared to the 911 GTS with a top speed of 193 mph.
The video of the race shows the Porsche 911 GTS jumping the gun against the AMG GT S since the engine is positioned at the rear giving its tires extra traction compared to the latter. However, the power of the AMG GT S kicked in, allowing it to go past the 911 GTS.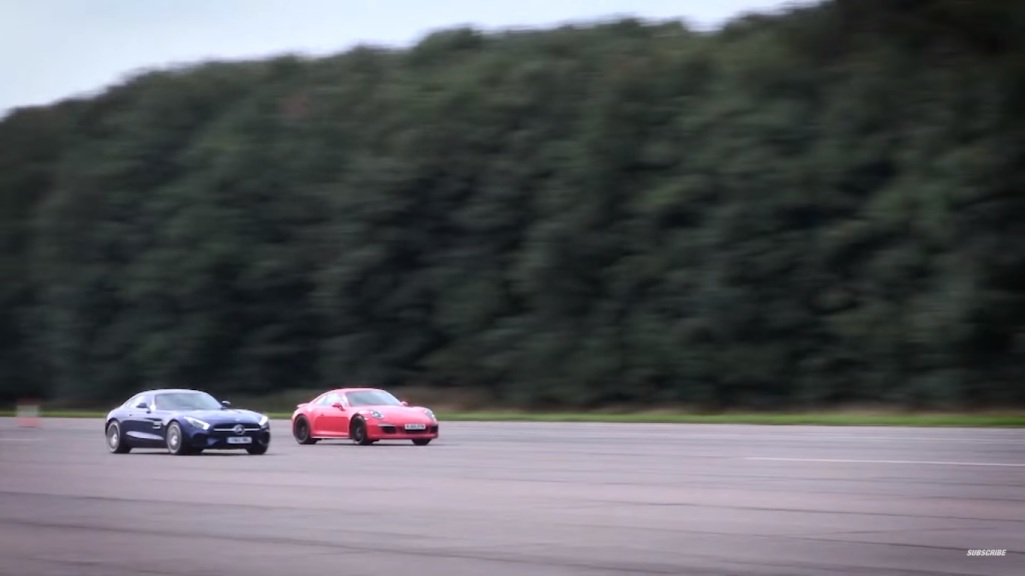 Basing on the results, the AMG GT S performed better than the 911 GTS, but potential buyers will have the final decision on which one to buy. While the Porsche 911 GTS offers a comfortable chassis, the Mercedes-AMG GT S offers better power, design and its GT features.