Peter Parcon
March 12, 2016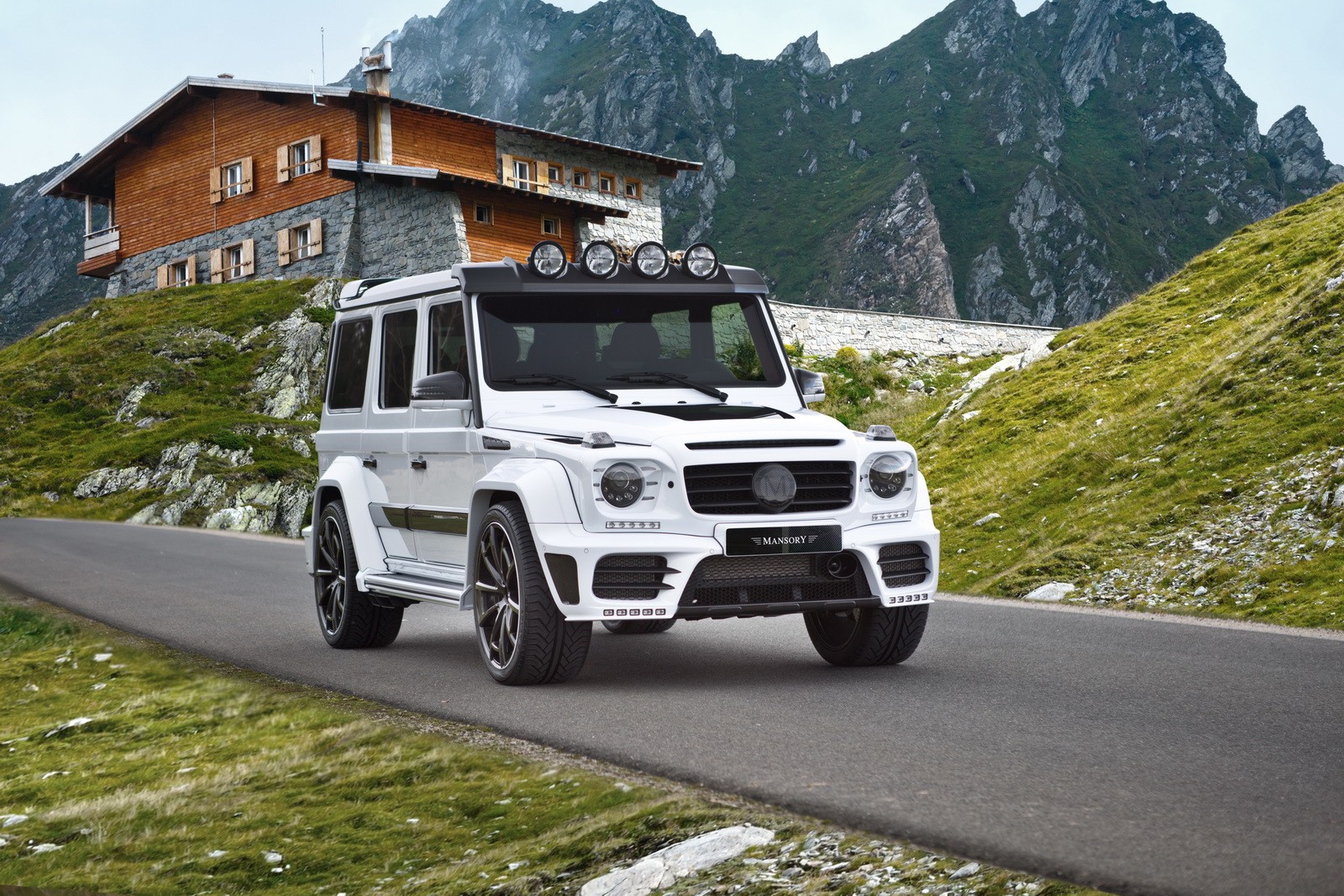 The Gronos is the tuning package offered by Mansory for the Mercedes-Benz G-Class. At the 2016 Geneva Motor Show, a facelift for the Gronos was unveiled by the tuning company, as shown on a report from autoevolution.com. The Mercedes-Benz G63 AMG was used for the Gronos of Mansory.
Mansory, which is well-known for its luxury interior design and peculiar styles, completely overhauled the V8 engine of the G-class. It is now capable of producing 829 HP of power along with 848 lb-ft of torque, which is way better compared to a number of super cars in the market.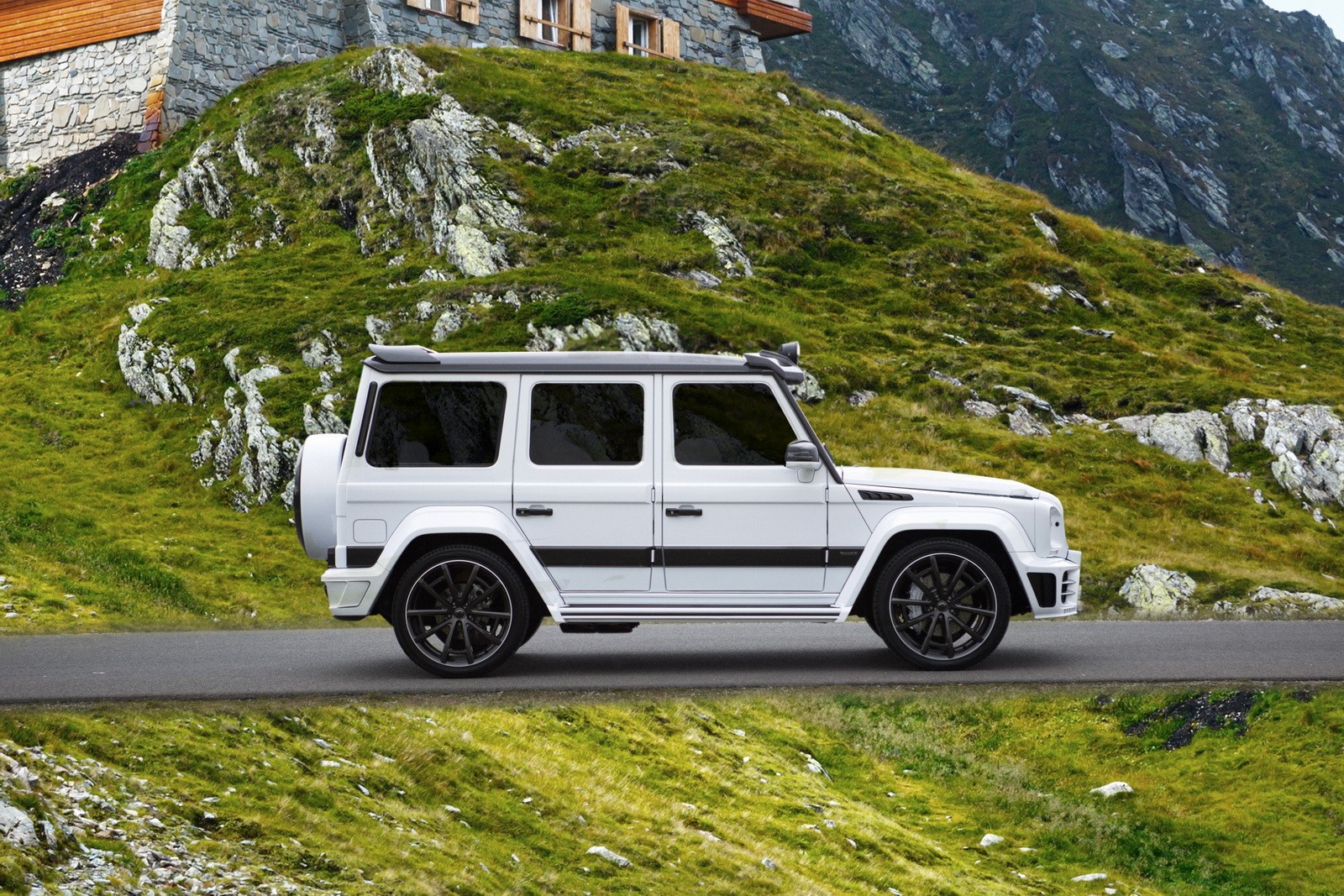 In addition to the power boost, the G63 AMG was also given a wide body kit that some industry watchers will find impressive.
The boxlike design of the Mercedes-Benz G63 AMG does not make it easy to design a tuning package for it. Despite this, Mansory was able to work its magic and essentially reduced its rather boring appearance and gave it a more modern look.
The width of the body was increased by 40 millimeters making use of carbon fiber extensions. Mansory designs and manufactures its own carbon fiber components since the tuning specialist has its own autoclaves to produce this lightweight and rather costly material. The amount of carbon fiber Mansory used on the Gronos simply shows it was an excellent decision to get its own autoclaves.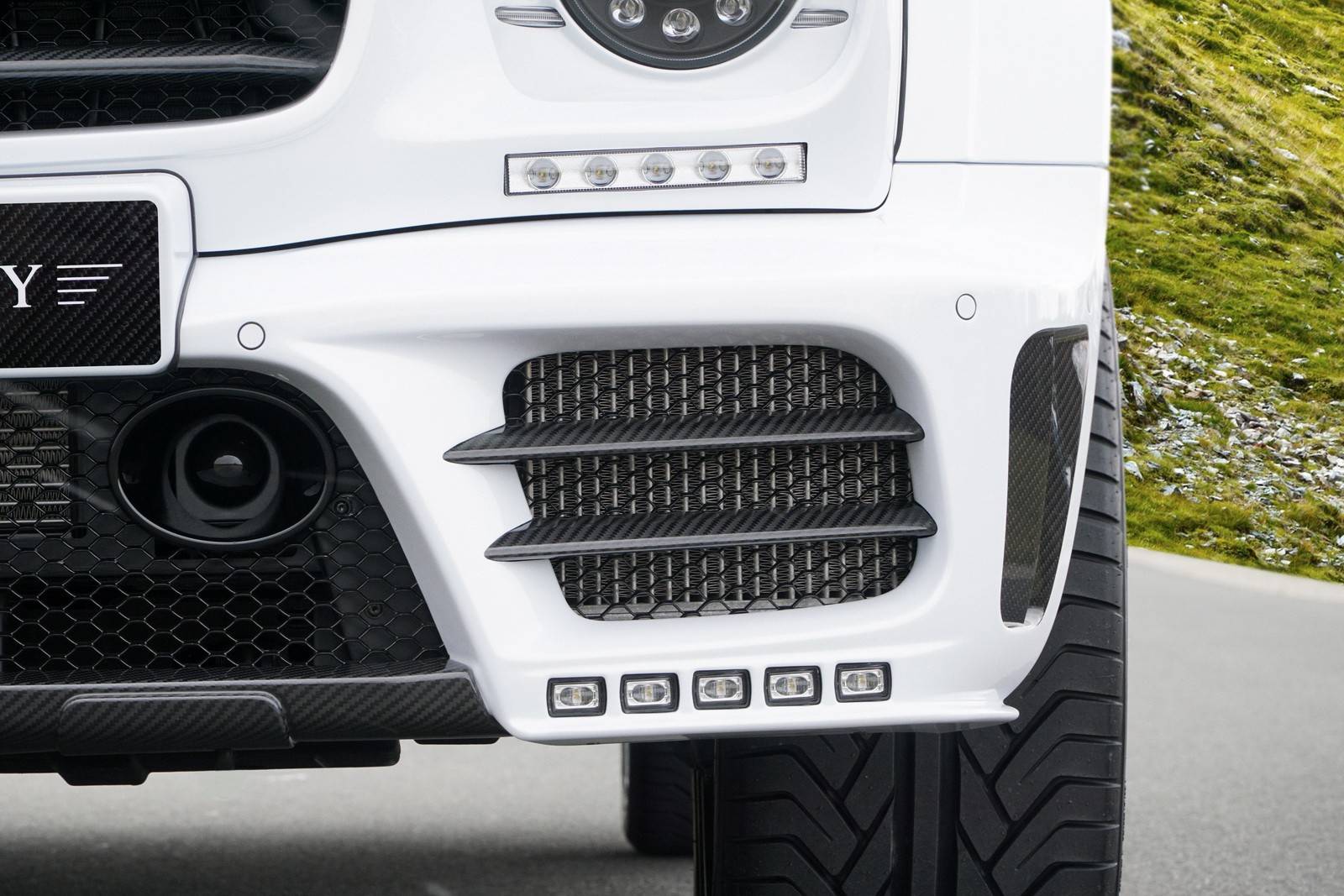 The new aerodynamic package offered by the tuning company consists of a brand new set of bumpers in front and at the back, new side skirts, a bonnet and fender extensions, among others. In addition, Mansory provided the Mercedes-Benz G63 AMG with auxiliary lights on the roof along with a brand-new front grille, alloy wheels, and redesigned headlights.
Since the alloy wheels have a 22-inch diameter, it is necessary for Mansory to give it special tires typically used on supercars. However, these tires are not suitable for off-road driving due to the tire profile and thread pattern.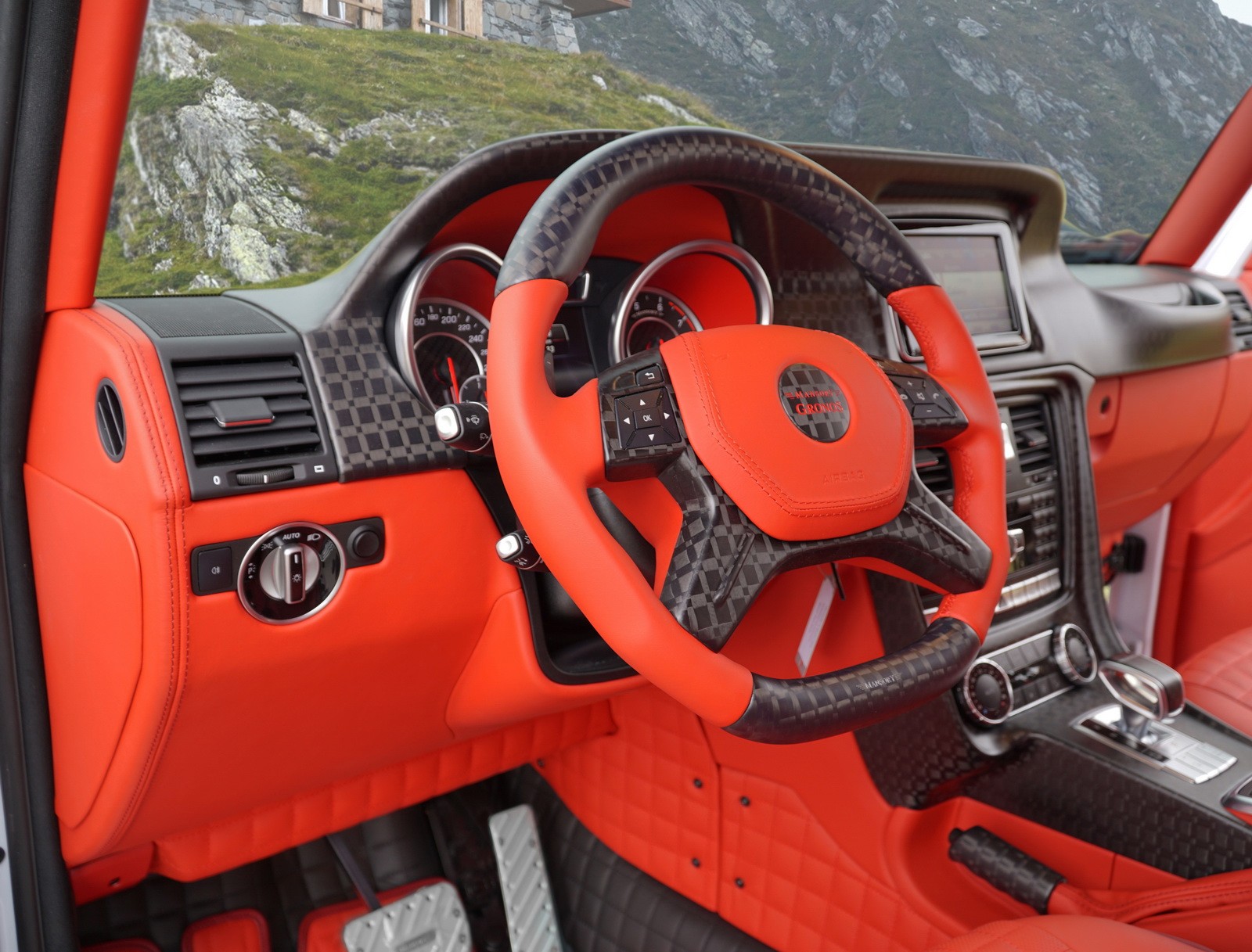 The interior of the G-Class was also enhanced by Mansory, giving it a redesigned center console and dashboard. The new leather-covered interior cabin gave the Mansory-tuned G63 AMG gave a different appearance compared to the typical look of the interior of a standard G-Class. In addition to leather, the tuning company also provided the Mercedes-Benz G63 AMG with a good amount of carbon fiber elements, which were produced by its autoclaves.