Peter Parcon
March 12, 2016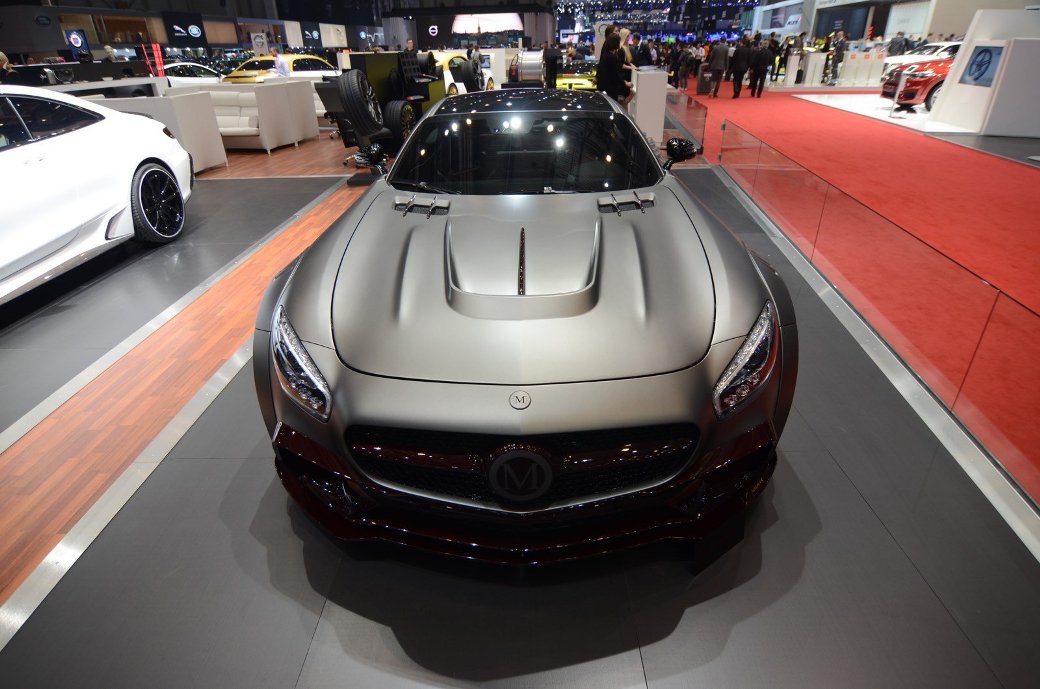 While the Mercedes-AMG GT S is one mean machine with its notable design and alluring appearance, it seems this may not be enough for some tuning companies. Mansory is one of these companies that wanted to enhance the AMG GT S, and the tuning company did not disappoint, as shown on a report from gtspirit.com.
The Mansory-tuned AMG GT S joined a number of notable displays at the 2016 Geneva Motor Show. The luxury super car was completely customized by the tuning company from Germany giving it a carbon fiber makeover along with performance enhancement.
The bodywork package provided by Mansory for the AMG GT S increased its already aggressive appearance. The tuner installed a new bumper and spoilers to enhance cooling while the bonnet features a red carbon fiber finish. The width of the luxury super car was increased by 25 centimeters with the addition of fender flares. New side skirts were also added along with a new rear package consisting of an aggressive-looking diffuser and a prominent rear spoiler.
The performance of the AMG GT S was also enhanced by Mansory. The power output of the 4.0-liter V8 engine of the luxury super car was increased to 730HP. The performance package offered by the tuning specialist included large-sized turbochargers, a sports air filter and stainless steel sport exhaust. Mansory also provided a mapping system for the engine of the AMG GT S. With these enhancements, the Mercedes-AMG GT S is now capable of accelerating from 0 to 100 km/h within 3.4 seconds before it reaches its top speed of 330 km/h.