Peter Parcon
March 22, 2016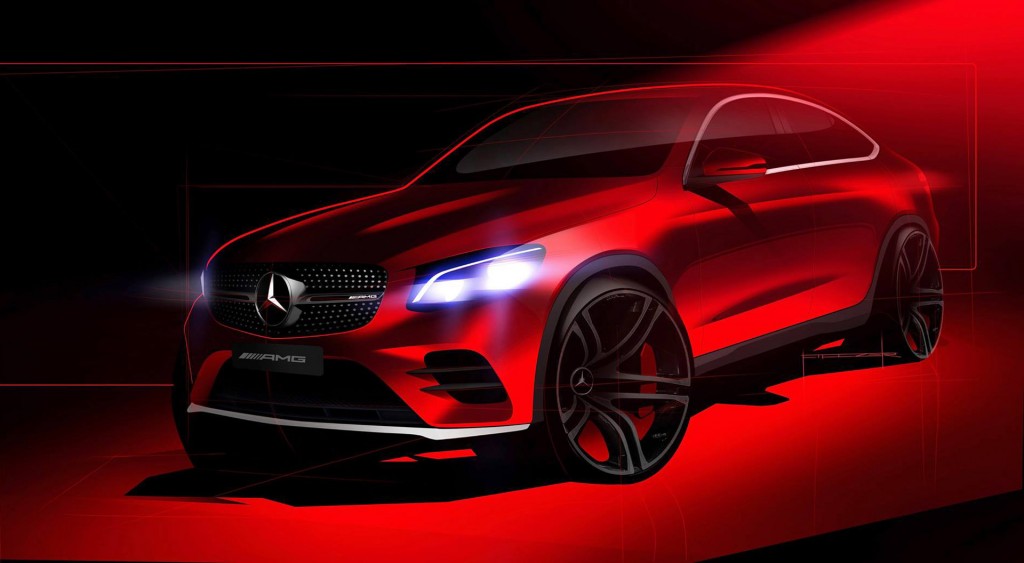 Just a few days before the Mercedes-Benz GLC Coupe makes its debut at the New York International Auto Show a teaser emerged, as shown on a report from autoevolution.com. The GLC Coupe Concept was initially unveiled by the German marquee at the Shanghai Auto Show last year.
Now, industry watchers are eagerly waiting for the production- ready GLC Coupe to be unveiled by Mercedes-Benz. Numerous spy images and videos sprouted over the internet as the GLC Coupe became a highly-anticipated model that is expected to go up against the BMW X4.
While the headroom at the back of the GLC Coupe is lower and it trunk capacity is smaller, it is expected to have a better appearance compared to a regular GLC. However, it should be noted that beauty is relative and depends on who is the beholder, which is applicable to the Mercedes-Benz GLC Coupe.
The GLC Coupe will feature a 2.0-liter turbo-charged gas engine offering 241 HP of power along with a torque of 273 lb-ft. The GLC 350e Coupe is expected to see the light of day after the new GLC Coupe is unveiled. Industry watchers are also expecting an AMG-branded GLC 43 Coupe to come into the picture in the future. It may also be possible that a GLC 63 Coupe with its 4.0-liter bi-turbo V8 engine to enter the market.
Mercedes-Benz is expected to offer a 2.1-liter turbo diesel version of the Mercedes-Benz GLC Coupe in the European market. A twin-turbo variant may also be offered by the German luxury vehicle manufacturer. The power output for the 220d and 250d is expected to be 170PS and 204 PS, respectively.